MAY 2011
The single-seat version of the Dioferr Diora, the Kx-165 'Icepick', was unveiled to the public at 'Aero09' in Friedrichshafen, Germany during April 2009. This was the result of a four year development project by AeroConsult of Reneteszolos, Hungary, which included construction of an earlier version that was registered HA-1441 and hatched the name 'Icepick'.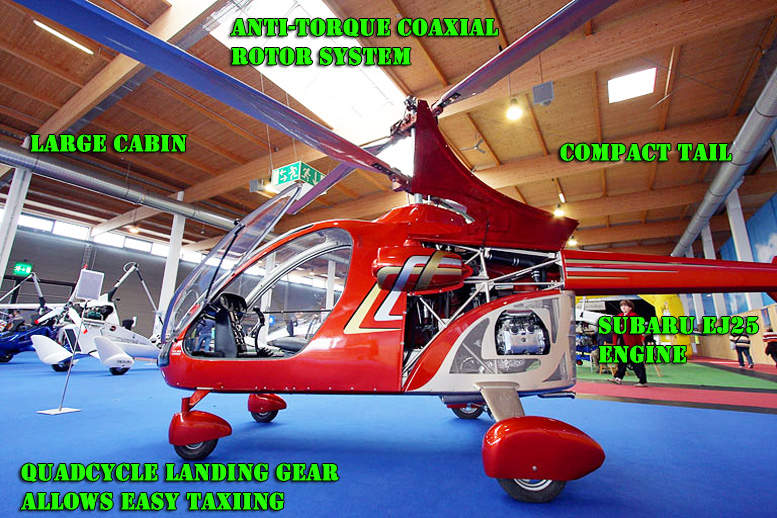 The only obvious external differences to the display aircraft was a horizontal tail plane at the boom ends with an end plate at either end, plus the landing gear. The Kx-165 has twin narrow booms joined by a horizontal tail surface that supports a central tail fin and under fin, and an endplate at either end.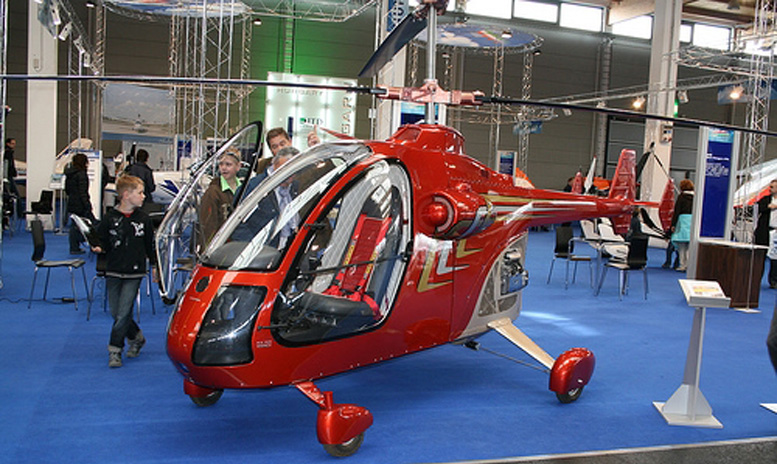 Chief engineer Dr. Imre Bano is quoted as saying that "Aeroconsult went for the co-axial main rotor for reasons of safety, (no tail rotor to run into), expense, (cheaper due to fewer moving parts) and compactness of design". Initial certification target was 2010, but as it has not been announced on the company's web site, this has probably slipped.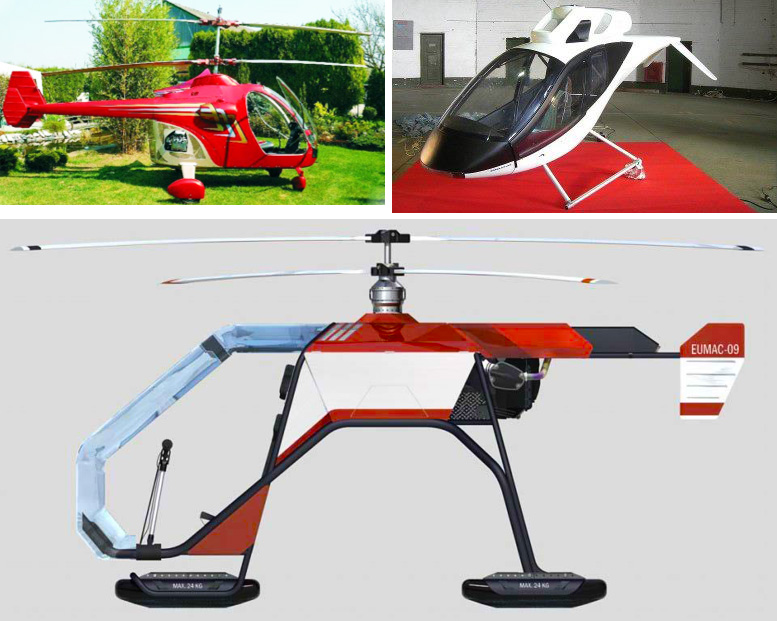 The Kx-165 (PHOTO KX-165) single-seat is powered by a 123kW(165hp) Subaru DS EJ25 engine, whereas the projected two-seat Kx-170, although using the same basic engine, has been up-rated to 130kw (175hp). The power plant, in each case, is horizontally mounted behind the cabin, with an electrically driven fan above the engine bay for the coolant radiator.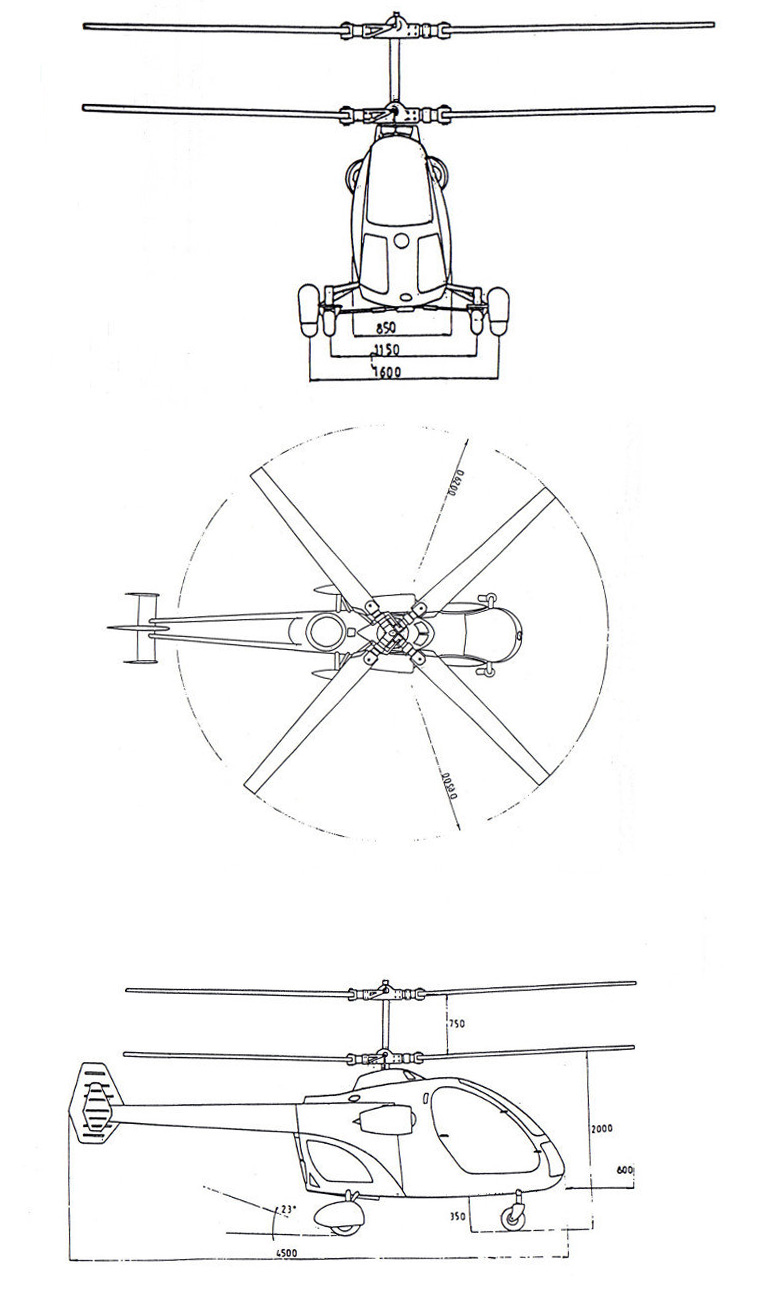 In case of any problems with the high revving Subaru engine when trying to attain EASA certification (though this well used and respected engine should not present any), other options already explored include a Lycoming engine. Although this would have been a more traditional choice, it proved to be too heavy for the compact helicopter.
Likewise, use of a turbine power plant would have proved to be too expensive and too large. Unlike most other co-axial systems, the 'Icepick' does not have a rudder, the pedals work on the lower swash plate, changing pitch. The aircraft will have no cross-wind limits.
Any resultant reduction in pilot workload shows a potential decrease in fatigue and it must follow as a plus in flight safety The aircraft consists of a welded steel tube framework with a covering of composites, the cabin featuring a large entry door on each side.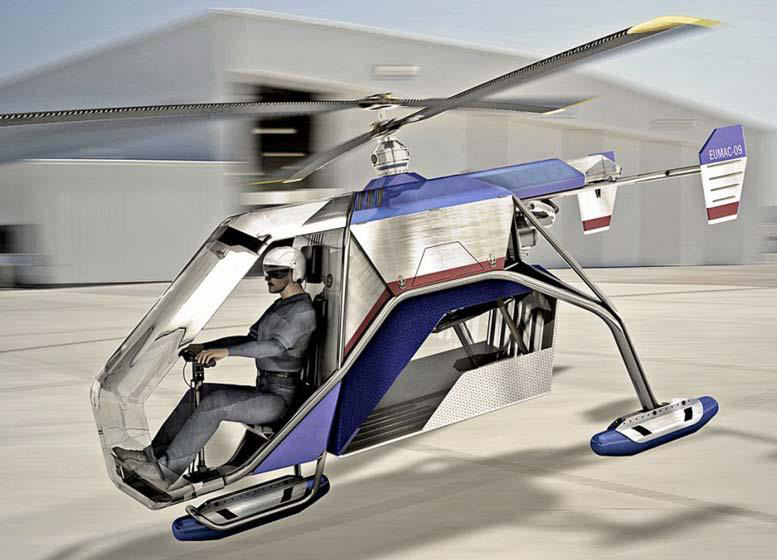 With its dummy air intakes on either side of the fuselage, the helicopter bears a distant resemblance to the Kamov Ka-26 (don't ask me, I don't know why these features are there either!) and are, in fact, external fuel tanks. Co-axial rotors feature two units; each of two blades constructed from carbon composite, with NASA0012-0032 profile.
Landing gear is of the wheeled type, with two castoring nose wheels and two main legs, hinged to the fuselage sides, each with a half axle and a compressed rubber suspension. Through further tweaks in design and as flight testing progresses, Dr Bano expects both designs to increase to a 3 hour endurance that translates into slightly more than 500km. (310 mile)
Projected price at 'Aero09'was 60,000 Euros for the Kx165 and 65,000 Euros for the 2-seat Kx-170. Present Euro vs $ is 1.45$ = 1 Euro so, 60,000 Euros represents $87,000 for single seat KX-165 and $94,250 for the KX-170 two seat version. There is comparable pricing to the current two seat kit offering.
Incredibly Stable
Dioferr Diora KX-165 ICEPICK Specifications
Overall Length
5.10m (16.7ft)
Overall Height
2.75m (9ft)
Carbon Composite Rotors
6.20mdiameter (20.3ft)
Kx-165 Empty weight
460kg (1,015#)
Kx-165 Empty weight – MTOW
570kg (1,256#)
Kx-170 Empty weight
490 kg (1080#)
Kx-170 Empty weight – MTOW
700 kg (1,543 #)
VNE (both)
97kt
Normal Cruise (both)
81kt
Max rate of climb @ s/l (both)
9 m/s (1772fpm)
Range: Kx-165
350km (217mile)(86 litres (2.7 gal)of fuel)
Range: Kx-170
380km (236mile)(94 litres (25gal) of fuel)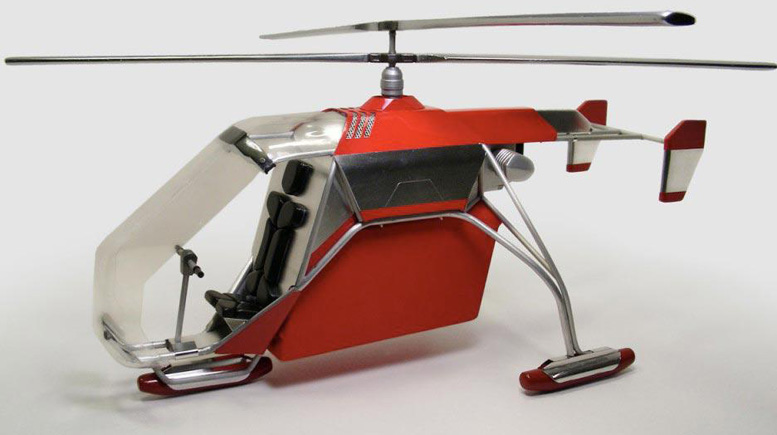 Summary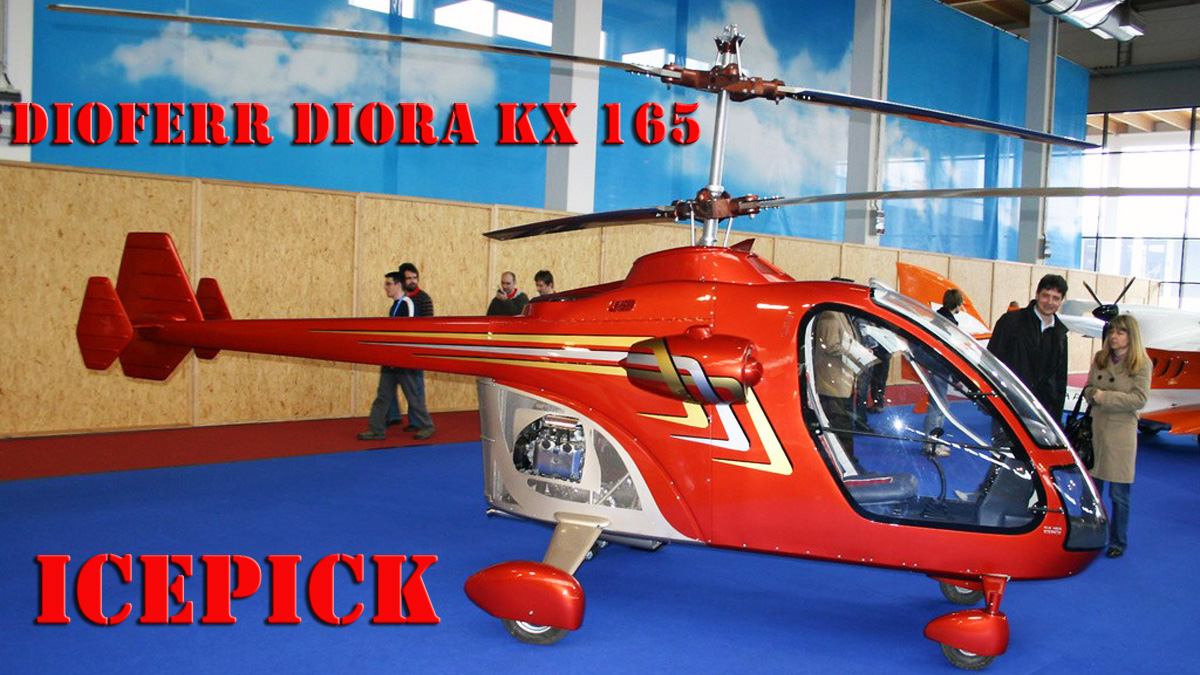 Article Name
Dioferr Diora KX-165 ICEPICK
Description
Unveiled to the public at 'Aero09' in Friedrichshafen, Germany during April 2009, this was the result of a four year development project by AeroConsult of Reneteszolos, Hungary.
Author