Interview:
Franklin Robinson
R22 Helicopter
MR HELICOPTER – Frank Robinson
WHEN I started to formally train in helicopters I'd already spent years working on and designing them so had already flown them quite a bit, not solo. I first worked on helicopters at Cessna as a Flight Test Engineer on the CH-1 in the 50s, a long time before I had a helicopter licence.
Working with and designing helicopters, I did a lot of flights in the CH-1, but didn't solo. I also worked on Cessna fixed-wing designs like the prototype 152.
Later I was hired by Bob McCulloch to work on an autogyro project and he eventually said he would pay to get me commercial and instructor ratings – he was a good old boy!
Anyone who flies helicopters knows they are a challenge, but because I'd spent years designing them, calculating everything they would do and be like, I was able to pretty much fly it in my head and visualise everything that would happen before I ever flew one myself. It was like a simulator in my head.
Back then we had two solos – one where you heve red, and one where you flew away. After dual instruction in the 269 I wasn't nervous at all when I went solo – I was young and foolish!
The time at Cessna influenced me when I came to designing my own machines, especially the R22. The Cessna CH-1 was not as welcoming to fly as it could and should have been – it was very sophisticated, set a lot of records and made the first helicopter IFR flight.
They tried to sell it to the army, but it wasn't a success. The kind they should have started with was what the R22 was – easier to fly, and a personal helicopter that was simple to own, maintain and operate.
The R22's first flight was in 1975 at Torrance. I was the pilot and it was a really proud day forme. I had calculated everything, and it all worked exactly as planned and predicted. Very satisfying.
Like most engineers I had no idea how successful the R22 would become, as I was just interested in getting that design into production!
Summary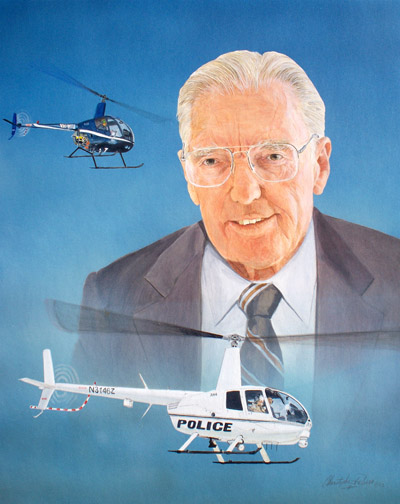 Name
Nickname
Website
Job Title
Company
Robinson Helicopter Company
Address
2901 Airport Drive

,


Torrance

,

California

,

90505