Kit
Helicopters
Of 1998
ZEUS….The god of helicopters?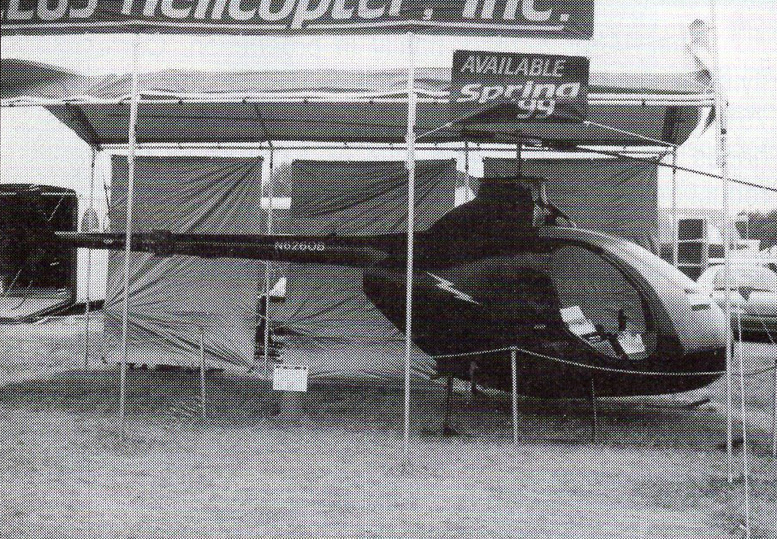 The Zeus is a new helicopter from a California company. Four-stroke powered (170 HP) – believed to be a V6 or V8 auto conversion, the Zeus is a two-seater with a 1680 pound gross weight and 600 pound useful load. Interestingly, it has a modern looking 4 rotor main blade, hub set-up is unknown.
The aircraft is currently still under development but they're working to get a 350 hour build time, with a welded steel frame, composite shell, and a number of components designed for easy inspection and maintenance. The cabin is 50″ wide. More info as it becomes available.
Those Crazy Japanese And Their Inventions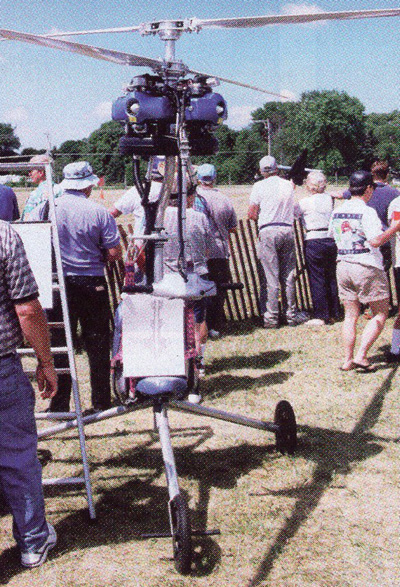 Straight from the wondrous Japanese comes the most unusual "Rotorcraft" I've seen in a long while. Sporting a coaxial twin rotor system and four little 10 HP engines, this no-frills helicopter is now FLYING and was supposed to do so at Oshkosh (but we didn't see it do so… did anybody???).
The manufacturer claims that the "BDH-4 helicopter" weighs only 100 pounds, can carry some 380 more, and has a max speed of 125 mph (no comment…). Service ceiling is 10,000ft and the machine has 16ft rotors.
The machine doesn't look half-bad but I'm gonna have to wait and see if this thing really can do what it says… especially considering the multiple failure modes present in such a machine and the fact that the rotor is fixed pitch (no normal autorotation capabilities)… but optional BRS?
Voyager 500 Pipe Dreams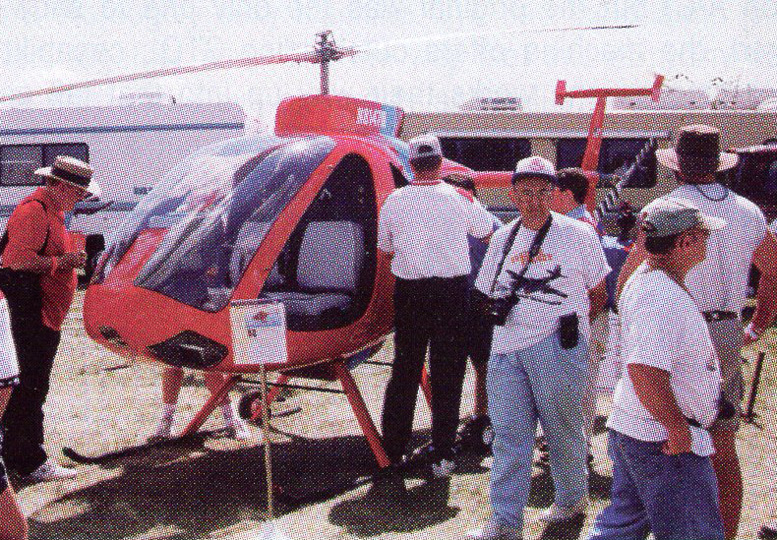 Revolution came to Oshkosh with a more complete-looking Voyager 500… the two place version of their embattled single place. Still bizarrely boasting a lot of commonal­ity with the Mini-500, one really wonders to whom they can sucker, uh, sell these things with problems still evident in the single place fleet.
The scary part of all this is that some one dozen machines were reportedly sold at Oshkosh. The new ship seems very questionable… especially in its use of many single-place components and the two stroke engine that will reportedly power it… one that practically no one has ever heard of.
Folks… I want (desperately) to be wrong about this, but this has to be (IMO) one of the riskiest bets in sport aviation right now… don't believe me, ask the FAA, the NTSB and the accident record, which is still growing (another fatality has just occurred at this writing… God Help Us).
Pawnee Aviation – The Native American Helicopter?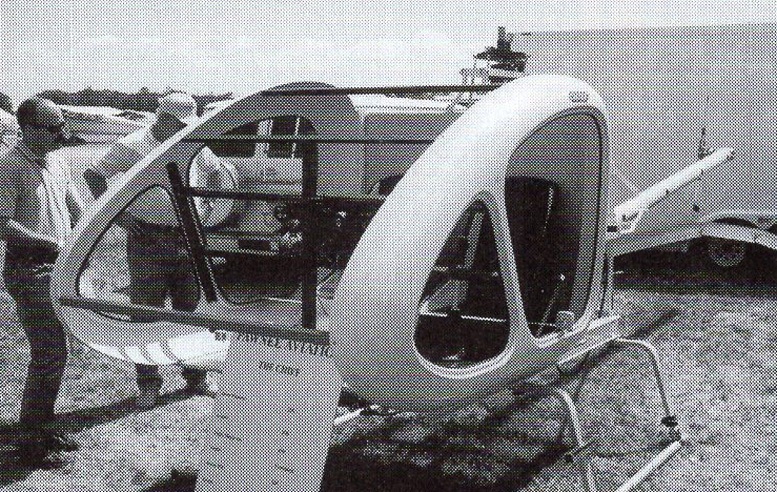 The Pawnee sport helicopter project is still making progress toward production. Initially using the Choppy – AKA AW95 platform to start testing and improvements. A rugged and stout looking beast, the Pawnee uses a four-stroke auto engine and will be available in both one and two-seat configurations.
We've been promised first shot at these birds when they're ready… and we can't wait… we like the attitude of the folks building this bird. Constantly looking for improvements in all areas of the helicopter build.
Litigating The Baby Belle Helicopter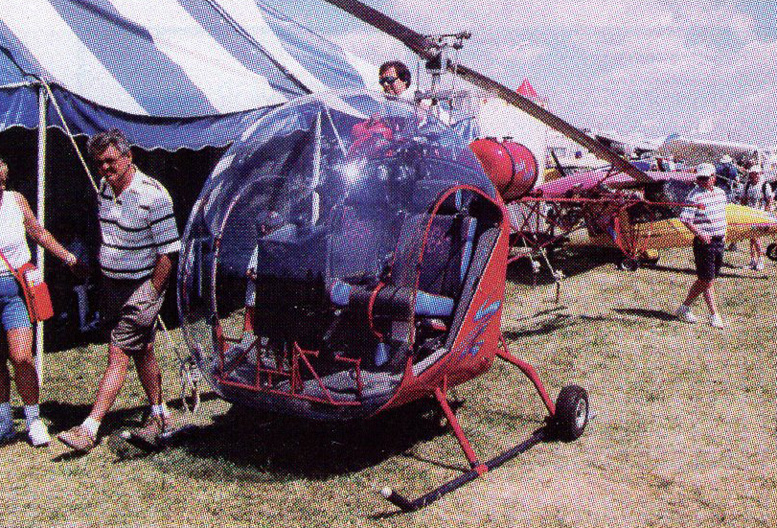 While the novel look of the helicopter takes you back to M.A.S.H and the Bell 47 helicopter, it was actually based on an improved version of the early Commuter helicopter. It seems the Bell Helicopter company preferred retaining their name for their helicopters ONLY. The Baby Bell was later to become known as the Safari Kit Helicopter.
The Lycoming-powered Baby Belle is racking up a heck of a record according to the very positive customer service reports we've gotten… Something of a Bell 47 clone, the Baby Belle is a beautifully engineered product that is actually performing in the manner promised… an amazing concept, that. We're looking forward to a full flight report on this beast ASAP.
With Pleasure Comes Pain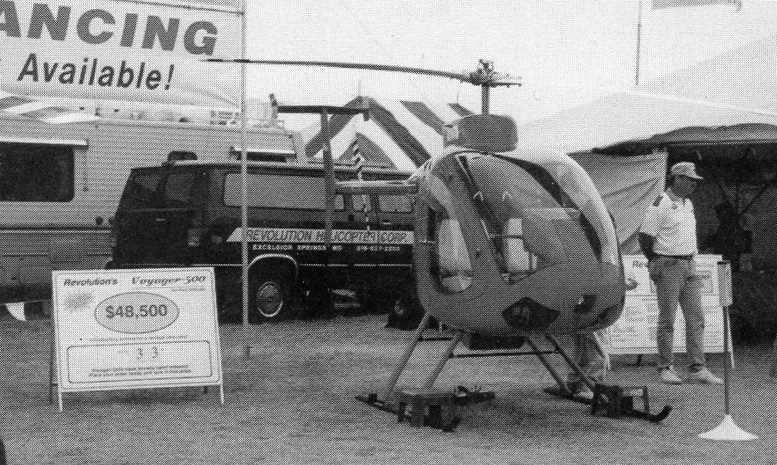 "Risky Business": Revolution Helicopter's Voyager 500. Revolution's Fetters is still selling low-ball kits for a helicopter that has not flown with an unproven engine with suspect origins and boasting of parts commonality with an aircraft that has an established history of problems… and some of them FATAL.
The most recent accident involved a machine that SHED a blade in flight KILLING the pilot. It's got a LOT of people worried… and we are too. Does anyone not get scared by this? Contacts in the FAA and NTSB are… why isn't something being done about this?
Yes, we understand some of these kit helicopters have growing pains, but Dennis seemed to fail in addressing them promptly, causing the original Mini 500 to be nothing but a terminal disease.
Rebirth
But alas, some brave souls took on the challenge and fixed all the short comings of the original Mini 500 helicopter: www.millenniumhelicopters.com. (there website seems to be unresponsive as at the time of writing this article) Milennium Helicopters is one of the few companies successful upgrading the Mini 500 – no matter how hard Dennis still tries to stop everyone "fixing" his faults.
---
Summary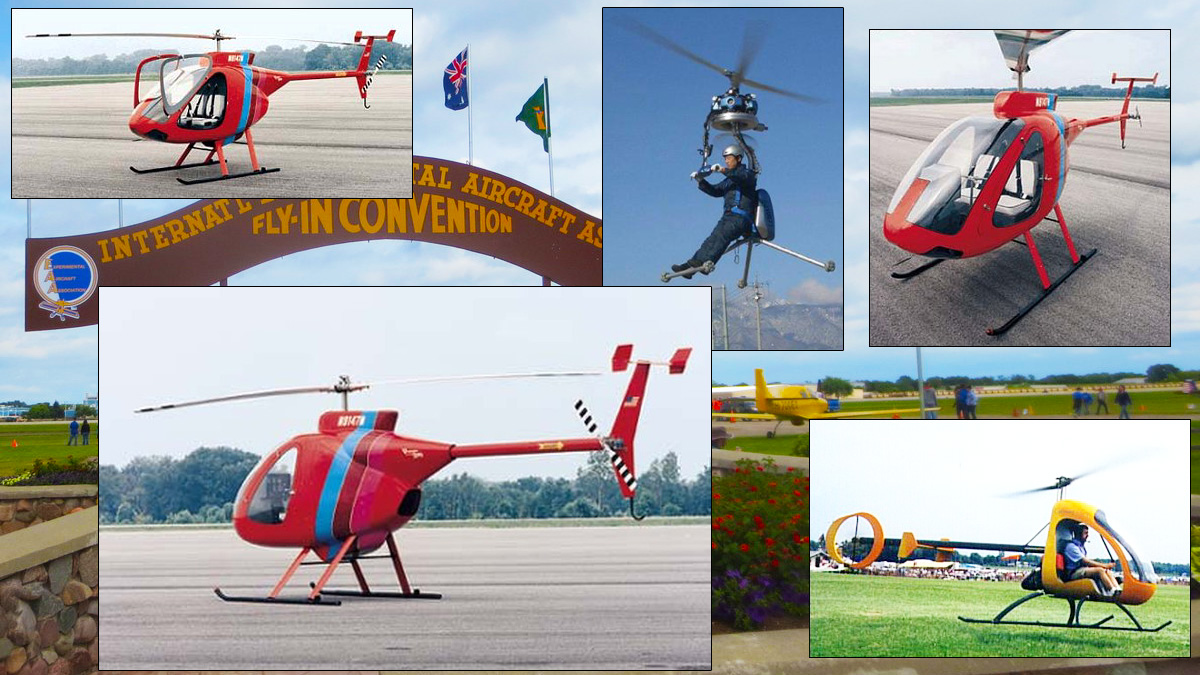 Article Name
Kit Copters Of 1998 - A Look Back To Oshkosh
Description
We take a brief look back at what was happening in the kit helicopter industry at the 1998 Oshkosh airshow.
Author