Powersport 200HP
Lightweight
Rotary Engine
Powersport's 215-Horsepower Rotary Engine
POWERED FLIGHT MEETS THE ROTARY ENGINE: SINCE the advent of our ability to lift heavier-than-air (isn't most everything?) machines from the earth, great emphasis has rightly been given to the "powered" part of that term.
Beginning with the Wright brothers deciding that the current and rudimentary automobile engines of the time were too heavy and inefficient, there's been an almost continuous consideration of the suitability of powering flying machines with engines originally designed to propel ground-bound machinery.
Early homebuilts, such as the Pietenpols, utilized modified Ford engines to some degree of success, and more recently, attempts to convert various high-horsepower V-8s (Javelin, Falconer, etc.) have also met with varying degrees of success.
Now, for those who think there's a solution to powering aircraft that don't include the names Lycoming, Continental or even Rotax, steps Powersport Aviation Inc., with its Mazda rotary-derived PS-215.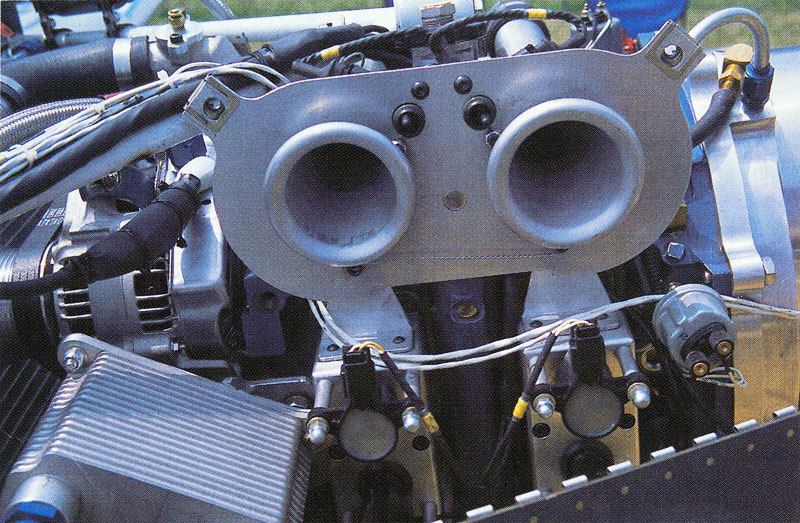 Wisconsin-based Powersport Aviation Inc., now headed by Ray Richardson Jr., began in Oregon 15 years ago as a means of continuing a NASA research project that had culminated in a rotary engine being installed in a Cessna 172 airframe. NASA was moving on to other projects, but it offered Everett Hatch and Steve Beckham the results of their research.
Hatch was chosen due to his engine-building background — especially when it came to rotary engines. His efforts had been to improve the critical horsepower-to-rpm ratio. According to Richardson, Hatch was able to get the Mazda rotary engine to develop 200 horsepower at 6000 rpm.
It's important to note here that the rotary engine utilizes rotors that are geared 3 to 1, so they're turning only 2000 rpm, a speed that Richardson deems "very conservative for this engine" — especially compared to stock race cars with shift points as high as 10,000 rpm.
So if the rotary engine is inherently reliable, and as long as 15 years ago a good horsepower-to-rpm ratio was achieved, why haven't we seen rotary powerplants on hundreds—if not thousands—of kit-built aircraft? Richardson says it hasn't been a problem with the powerplant itself, but in the reduction drives used to deliver power to the prop.
Describing previous efforts he says, "Most people have tried to use a planetary gear set because you can get it out of an automatic transmission at little cost, it's about the right ratio and works in a car, so why doesn't a planetary set work in an airplane?
They forget about the torque converter that is basically a fluid coupler that dampens the power spikes from the engine to the gear set. In the car, the torque converter smoothes out the harmful resonant frequencies and protects the planetary.
"The high backlash inherent in a planetary set becomes torsionally excited by the exceptionally stiff crankshaft of the 13B rotary." In the mid '80s after going through a number of planetary gear sets, Hatch solved the torsional resonance problem by incorporating a tight backlash internal "spur" gear.
Reliability was increased, but it obviously wasn't the final fix required, as thrust-bearing issues remained. At Sun 'n Fun, Richardson met Hatch and suggested that what the reduction drive needed was "hardened race angular contact ball bearings," the type used in CNC machine tool spindles to absorb radial and thrust loads.
After negotiations, Richardson offered engineering assistance and to manufacture the reduction drive components in exchange for an engine for a Glastar project he had on order. Richardson's company, Ratech Machine Inc., would provide all production reduction drives. Then, as Richardson was on his way to pick up his Glastar kit, he learned that Hatch had died in a crash unrelated to the rotary engine project.
Showing his faith in the pioneering work of Hatch, in 1997 Richardson bought Powersport and moved Ratech Machine and the newly acquired business to a new 25,000-square-foot facility on the Osceola Airport. Incentives provided by Osceola and the state of Wisconsin helped secure the new location.
Once the building was up and operating, Powersport's new staff began to concentrate its efforts on the reduction drive. The reduction-drive design became the basis for Powersport engineer Steve Wienzierl's masters thesis in torsional resonance.
With design and CAD detailing assistance from aeronautical engineer Chris Armstrong, the new Powersport team refined the reduction drive to be capable of 300 horsepower with a 2000-hour TBO. According to Richardson, the new reduction drive has proven to be exceptionally smooth and quiet.
The angular contact bearing design allows the same reduction drive to be used in both "tractor" or "pusher" applications. He says that the powerplant package has proven so smooth that when Powersport demonstrates performance on its mobile engine test stand, it likes to place a glass of water on the back of the engine while it operates at a variety of power settings.
Richardson says that because it doesn't seem to move at all, people often doubt whether there's really water in the glass, and to prove it, he occasionally must pour some out. If the development of the powerplant and its reduction gear has now reached a level of maturity to offer it for homebuilt aircraft, what exactly can a customer purchase?
For some time now, Powersport has been flying the PS-215 powerplant in its own RV-6A, the flying test bed for the design. It was this combination that drew constant crowds during Air Venture 2001. The RV-6A displayed at AirVenture was also there last year, but just barely.
Just two weeks before AirVenture 2000, the company began a series of test flights and completed its required 40 hours the day before the event opened. They also had to deal with the usual teething problems of marrying a new powerplant to an airframe, most notably, overheating, which they feel they cured through minor changes.
After AirVenture 2000, this same unit underwent another round of extensive testing on the company's test stand, during which it was subjected to the rigors of running at 5000 rpm for six to eight hours a day for three weeks.
The testing ended just days before AirVenture 2001, with the original engine being put back into the RV-6A for the flight to Oshkosh. In all, the engine on display had approximately 250 extreme testing hours. Previous Powersport engines accumulated 500 hours in Alan Tohl's record-setting RV-3 and 500 hours in Steve Beckham's RV-4.
The PS-215 is based on the twin-rotor Mazda model 13B engine and is cooled by both water and oil systems. Each rotor has its own engine control unit (ECU) to monitor intake air temperature and pressure, throttle position and rpm. Using this information, the ECU then sets timing and fuel mixture.
For those pilots who can't resist playing with the combination of fuel and air in their engine, the company does offer an optional mixture control that allows a pilot to fine-tune the fuel mixture over that set automatically. With what amounts to a FADEC installation, the engine is controlled with a single lever for power and fuel settings.
Variations in air density and temperature (primarily due to altitude) are automatically compensated for, and spark comes from a "distributorless" system utilizing four coils directly on plugs. Electricity is derived from an alternator, and there are two batteries to provide for a triple-redundant power supply.
The PS-215 develop s its 215 horsepower and 450 foot-pounds of torque at 2400 prop rpm, well under the 2700 rpm the company had set as a practical soft limit. Richardson claims that there will still be 100 horsepower available even if one of the two rotors ceases to operate, because the engine will run smoothly on one rotor. The company literature describes the powerplant as "essentially two engines sharing the same crankshaft".
If they've been successful in modifying an automotive engine for dependable use in an airplane, there's still the critical factor of the smooth transfer of the power produced by the rotary engine. As mentioned earlier, Powersport Aviation's main contribution has been the development and refinement of the PSRD-300 reduction drive.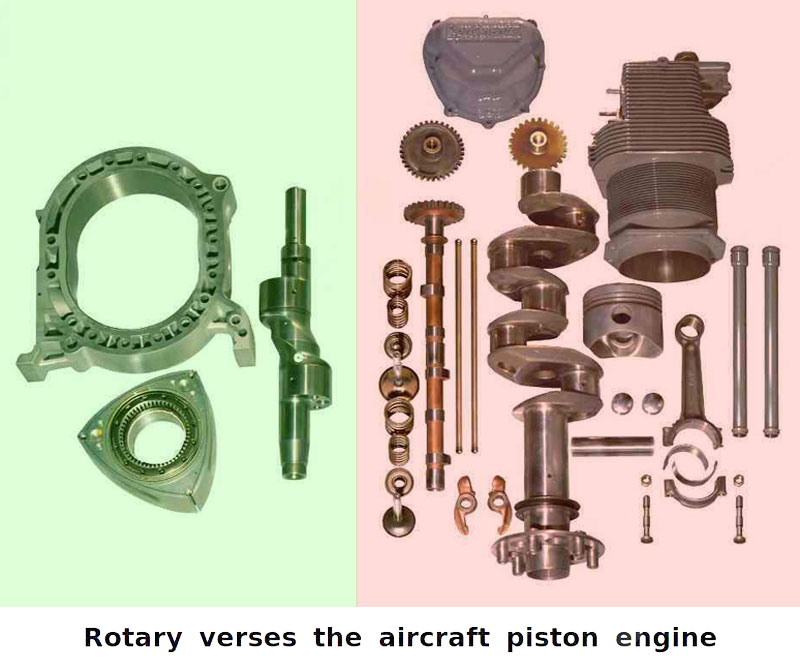 By using a newly engineered 2.29 to 1 internal spur gear drive instead of a planetary drive, the unit allows for the right-turning prop most pilots in the United States are familiar with and raises the propeller centerline by 2 inches to ease packaging. More importantly though, according to Powersport, its "torsionally stiff" reduction drive takes what would be the "specific" power pulses of the rotary engine and smoothes them out.
Achieving this "Holy Grail" is what the company feels will prove to be the creation of the first truly efficient and reliable rotary powerplant for aircraft use. Vibration testing has been done with several propellers, including fixed-pitch wood, Sensenich, Hartzell and the MT composite three-blade prop.
Analysis of the results indicates that it would be possible to also use an aluminum constant-speed prop such as a Hartzell. Flight-test results with the MT prop have yielded a rate of climb of 2250 fpm and a top speed of 212 mph TAS.
The company expects these figures to rise once it finishes its aerodynamic cleanup of the prototype cowl on the RV-6A. As of press time (March 2002), the company has shipped its first two PS-215 and PSRD-300 powerplant packages, and it's in the process of filling orders for an additional six.
It's also busy developing a custom-designed exhaust system for the unit, meant to reduce the overall noise level at little penalty in performance. The new exhaust system will be part of what the company calls "firewall integration kits" to provide everything necessary to install its power units in RV-6/6A and RV-8/8A airframes.
The kits will include engine mounts with vibration isolators, water and oil heat exchangers, oil filters, exhaust system and a custom cowling that "takes advantage of the reduced frontal area of the rotary engine."
It's arranging to have the new cowlings manufactured by the company now producing epoxy cowlings for Van's Aircraft. The 215-hp rotary engine is priced at $22,500 with dual ECUs, wiring harness, starter and alternator. The firewall-forward kits are $5500. The MT prop is priced at $10,000 for a grand total of $38,000.
To help you monitor the health of your PS-215, the company is also developing a multi-function display that not only will provide constant readouts on temperatures, pressures, rpm, etc., but it will include a terrain-mapped program working with selected GPS units to create what it calls a "Synthetic Vision" three-dimensional navigation display. Richardson and his team at Powersport have developed a powerplant that can produce a lot of power (they're working on a 375-hp version based on a different Mazda rotary engine) out of a compact installation.
But they know they've got to overcome the perception of the lack of reliability of high-rpm automotive powerplants never designed to handle the stresses of turning a prop. Even so, Richardson is often amazed at the first questions potential buyers ask.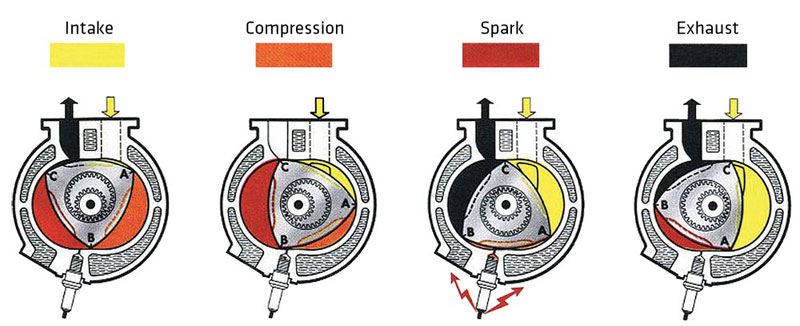 He says, "Most people come up and they ask what is the weight, and what is the horsepower? To me, they're asking the wrong questions. They should ask how reliable is it, how many are out there, and what is the warranty situation? Maybe they think we've already taken care of those things, but to me that's just being naive."
So what is Powersport's warranty on the PS-215 rotary engine and the PSRD-300?
It's two years prorated and begins not at time of purchase, but when it's been installed and "the pilot is ready to start flying with the engine." The projected TBO is 2000 hours, and when the time arrives for a rebuild, Powersport is now estimating that cost at $1500.
If the powerplant and reduction drive combo goes anywhere near the TBO, and the rebuild cost holds up, then there will be an incredible savings for owners during the second cycle of the unit. Has the time for a truly reliable, cost-efficient rotary powerplant arrived with the introduction of the Powersport offering?
It shouldn't take too long to find out because units are now being shipped and installed on various kit-built aircraft soon to fly and add their real world experience to that of the factory demonstrator RV-6A.
Perhaps by the time you read this there will be a Velocity — and at least one more RV – starting to accumulate the hours and performance stats needed to validate the claims by Powersport. If so, builders will have the option of trying something not just new, but something tested and proven.
---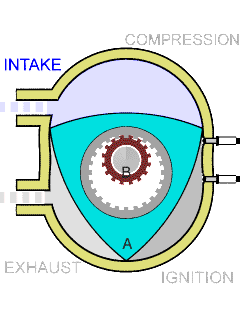 EDITOR: I'm not sure if anyone has seen the correlation between parts count and fuel usage with engine types? With the possible exception of the two stroke diesel engine, a turbine is "basically" one moving parts and gulps fuel while a four stroke simply slurps it. The Rotary falls somewhere in between.
For those interested in using Rotary engines for aircraft, while Powersport is no longer in operation, there are aftermarket companies that manufacture lightweight aluminum parts for the Mazda rotary engines including water pump assemblies and side-housings. While expensive, you will end up with a light, powerful and reliable engine, even if it does consume a little more fuel than your Lycoming or Continental. Expect to get 1lb/hp running weight or better!
---
COURTESY: Custom Planes – March 2002 – Subscribe to the new magazine Plane & Pilot here.
---
Summary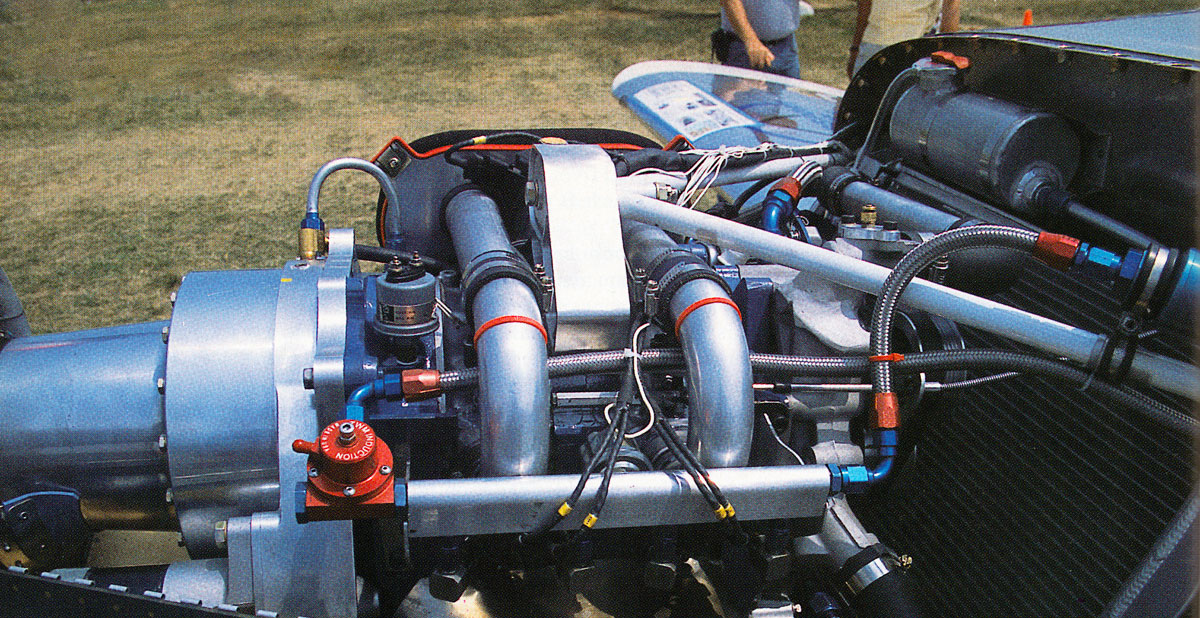 Article Name
Powersports Rebirth Of The Rotary Engine
Description
Powersport developed an aircraft-specific rotary engine a few years back, but as with most wankle type engines, never really perfected it's unique operation
Author
Publisher Name