Building
The Rotorway
Kit Helicopter
Executive Decision: THE FINAL CHAPTER
With hover school final assembly and instrument outfitting under his built, Ray Sebastian's construction odyssey ends with plans for a rotary future.
It's been months since our seventh installment (February 1986) on building the Rotorway Exec helicopter, that fabulous two-place medium-range helicopter that's revolutionized the homebuilt industry. Now it's time to break out the champagne because Ray Sebastian's Exec is complete, and a beautiful piece of work it is indeed.
In this, our eighth and final piece on Builder Ray's devoted odyssey, we'll dispense with most of the verbiage and let the pictures treat you to the feast (except for the companion piece on Sebastian's five days at the RotorWay Hover School.

You don't want to miss that). In April of this year, Sebastian met a fellow builder, Gary Wilson of Palmdale, Calif., through the RotorWay factory. Wilson, a building contractor in his mid-30s, had bought all seven stages of the kit at one time and was determined to go hell-bent for leather and build his ship in the absolute minimum time.
Since Sebastian had done his Rotorway Exec helicopter from the outside in, by constructing and assembling the frame, tail boom, rotor head and controls before installing the engine and drive system, he was the ideal person to assist Wilson, who was building his ship from the inside out.
In fact, Wilson finished his entire engine compartment in only one month, an impressive accomplishment by anybody's standards. Thus began a working partnership that had Builder Ray driving 2 hours round trip to the desert in the evenings and most every weekend.
He squeezed his ship into Wilson's three-car garage for the interim and advised Wilson on his own Exec. When Wilson's ship was done in an incredible four months, it was his turn to assist Sebastian with fitting the RV 152 engine to the already completed airframe.
By July, both ships were done, and now Ray Sebastian has a flying buddy, not to mention one of the most stunning aircraft around. But would he do it all over again? He winks, smiles and pats his shiny new baby. "What do you think?"
---
The Adventures Of Hover Man With His Rotorway Exec Helicopter
A homebuilt project isn't finished just because the airplane is ready to fly, you know. Even the simplest ultralight would have a fool for a pilot who flew without at least an airspeed, altimeter and engine temp gauge.
And for absolute seat-of-the-pants bare minimums you must have at least an engine temp. Like all homebuilders Ray Sebastian went through an education process in determining which instruments he should put in his Rotorway Exec helicopter and what the market had to offer.
Since budget considerations were as critical for Sebastian as most kit builders, whenever possible he went to the least expensive unit to get the job done—but quality and capability of the instrument were always the first priority. Following is a surprising list of just how much you can shoehorn into a homebuilt aircraft.
Obviously, individuals may make different choices as to what they feel is needed and what their friends recommend, but we thought you'd get a kick out of the diversity and breadth of equipment you can end up putting in your ship. The total accessories tab, including paint, was around $6,000.
We've included names and addresses for more information (1986):
STS 7600 VOR handheld navcom radio, STS Loran C, contact: Satellite Technology Services, 2310-12 Millpark Dr., Maryland Heights, Mo. 63043, (314) 423-5560.

FT 101 fuel totalizer, contact: Symbolic Displays Inc., 162 McGraw Ave., Irvine, Calif. 92713.

Ball variometer, winter airspeed and altimeter, fuel sender, quartz clock, contact: Sky Sports, 2900 Kanuga, Hendersonville, N.C. 28739.

Three-button pistol grips, toggle breakers and relays, post lights, contact: Flame Industries, 20945 Osbourne St., Canoga Park, Calif. 91304.

Vertical card compass, contact: Hamilton Instruments, 106 Newhaus, Houston, Texas 77061.

Manifold vacuum gauge, contact: Avion Instruments, 5710-12 Cahuenga Blvd., N. Hollywood, Calif. 91601.

Position lights and strobe flasher, contact: Whelen, 3 Winter Ave., Deep River, Conn. 06417.

Airman 750 headsets, TC 200 intercom, push-to-talk button, contact: Telex Communications, 9600 Aldrich Ave. S., Minneapolis, Minn. 55420.

Exhaust temp and outside air temp gauges, LCD display, contact: Electronics Int., 5285 N.E. Young, #A100, Hillsboro, Ore. 97123.

Antennas for navcom and Loran, contact: Antenna Dynamics Inc., 7349 Coldwater Canyon #2, N. Hollywood, Calif. 91605.

Durethane aircraft paint, contact: PPG Industries, Ditzler Paint Division, 4473 Sheila St., Los Angeles, Calif. 90023.

Ten-watt linear radio amplifier, contact: Communications Specialists, 426 W. Taft Ave., Orange, Calif. 92665-4296.
---
Building A Rotorway Exec Helicopter: Epilogue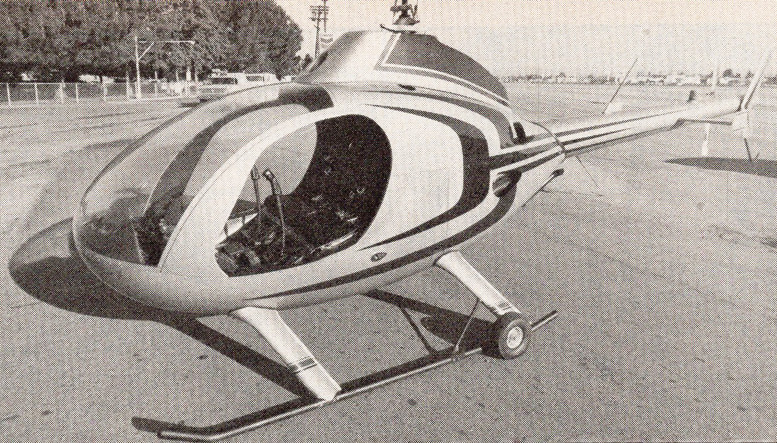 Summary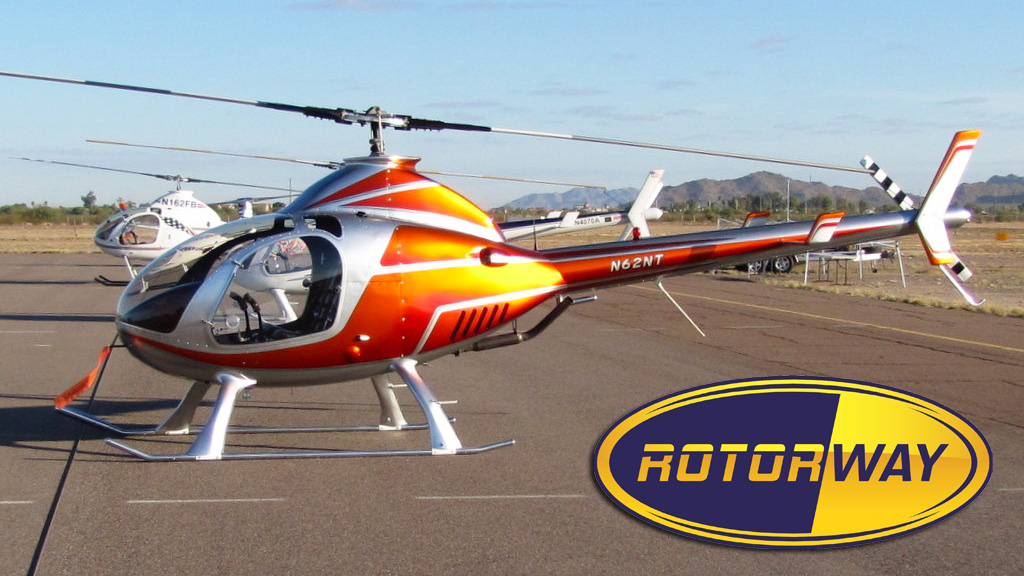 Article Name
Rotorway Exec Helicopter Build Final Chapter
Description
The conclusion to a Rotorway Exec helicopter build by Ray Sebastian. Building a kit helicopter is definitely not a small task to take on, but when you complete the build, it certainly can be rewarding to build your own helicopter.
Author