Ben Showers
Brilliant Little
One Seat Helicopter
Here we will present a series of articles presenting to SkyTwister helicopter as per the original hand-drawn plans by Ben Showers.
ABOVE: Australian builder flies Rotax 583 powered SkyTwister (EDITOR – I always though of these style DIY helicopters as paddock hoppers, here's why).
From YouTube….
Darren Andrew Mitchell

Published on Aug 19, 2017

Experimental helicopter fun 2004, This was my little helicopter. I flew it for about 16 hrs and I just new it was going to kill me if I flew it at higher altitude. And at 10 hrs my suspicions were confirmed. A tail rotor blade decided to let go entirely and embed its self into the ground. lucky for me It was on start up and I was on the ground.
---
Part 1: Skytwister Helicopter General Information
The reason the Skytwister off sets it's main rotor shaft
---
DRIFT
Thrust produced by the tail rotor of a single rotor helicopter will cause the helicopter to drift. To compensate for this drift, some helicopters have their main rotor mast rigged slightly away from the vertical position. This offset gives the lift produced by the main rotor a slight horizontal component.
This addresses:
The tendency of a helicopter to drift in the direction of tail rotor thrust during a hover is called:
Coriolis Force

Translating Tendency

Transverse Flow Effect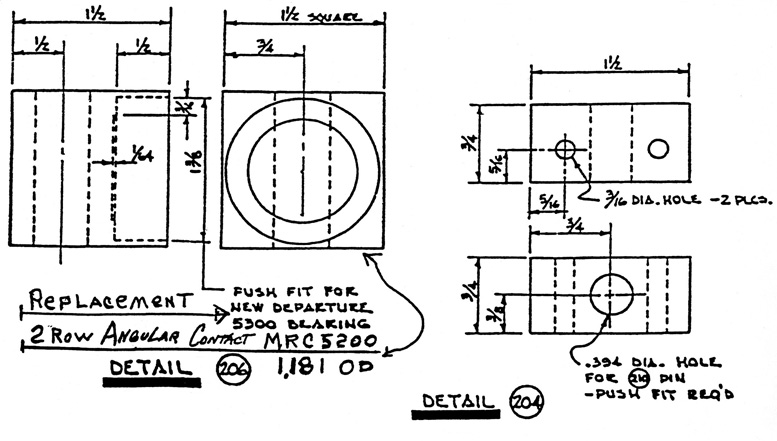 Rotor blade data as flown on the Skytwister Light Helicopter
Rotor Disc Area: 362.86 square feet

Rotor Disc Loading: 580 pounds per square foot

Rotor Blade Loading: 3.51 lbs
---
Skytwister Helicopter Parts Supply
---
Recommended Skytwister Helicopter Engines (Use 12 lbs/hp Ratio)
Rotax 55-65hp (503 DC)

Hirth 55 – 65hp

Cuyuna – 460L-50hp 2SI (2 Stroke International)
Option to use the Hirth reduction drive with integrated Behlen Centrifugal Clutch for automatic rotor engagement like the Mini 500 helicopter.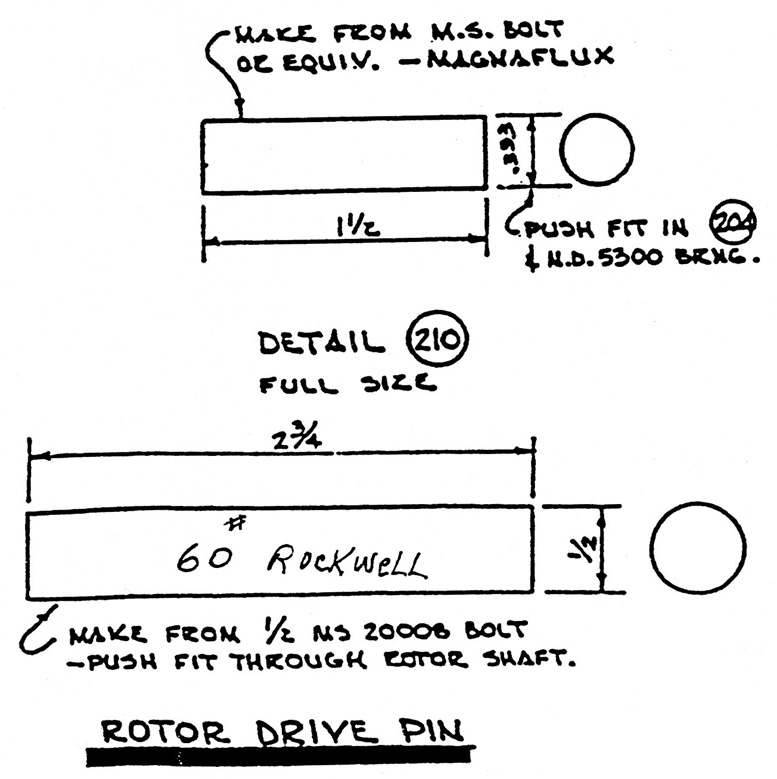 Overrun Clutch
ORIGINAL PART: MR 300A Cross Morse Sprag Freewheeling Clutch (original specification)
EDITOR: Please note, later it was recommended to use the next size up clutch after a few failures. The original was hand made from automatic transmission parts by Ben. But there was an issue with the hardening of the shaft and it failed in a low hover causing him to crash land – and walk away (sporting a broken rib and crushed vertebra).
---
Skytwister Helicopter Optional Drives
O-Ring Motorcycle Racing Chain Drive – Chain and Sprocket

HTD Cog Drive System – Cog Belt and Cog Pulley (Aluminum)

Alternatives – Motorcycle Cog Belt Final Drive – Pulleys and Belts
---
Rotor blade data as flown on the SkyTwister Light Helicopter
1. rotor disc area – – D = 21′ 5″ = 21.5
FORMULA: F = D2 x Π / 4 = 462.25 x 3.14 / 4 = 1451.46 / 4 = 362.86sq ft area
2. rotor disc loading – – R (580 lb / sq ft)
FORMULA: R = G / F = 580 / 362.86 = 1.59
3. blade loading – – B (580 / 362.87)
FORMULA:B = G / Z x F1 = 580 / 2 x 82.5 = 580 / 165 = 3.51 lbs / 36287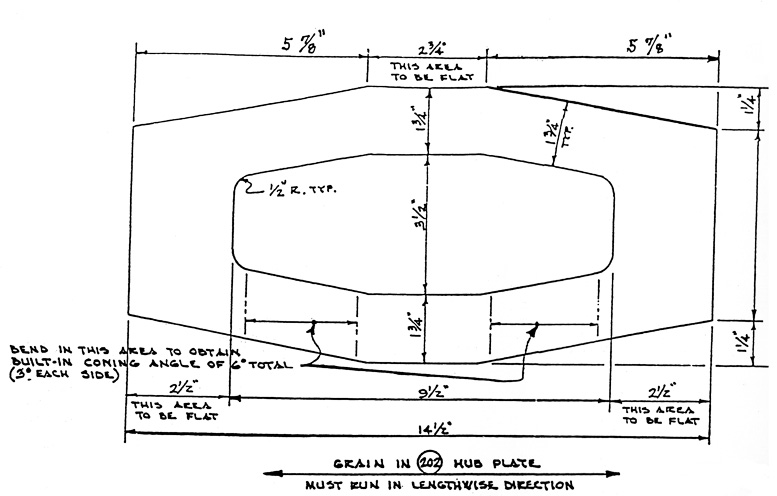 Skytwister Light Helicopter Helicopter Worksheet
Empty Weight
252lbs
Place Capacity
1 Person
Pilot Weight
200lbs
Main Rotor Diameter
19.5ft
Main Rotor RPM
450
Number Of Blades
2
Weight Of Single Main Rotor Blade
15lbs
Main Rotor Blade Length
9ft
Main Rotorhead Diameter
18in
Main Blade Width
6.75in
Main Rotor Blade Area
5.06sq/ft
Main Rotor Speed
459.46 ft/sec
Co-Efficient Of lift
0.57
Swept Area
298.65 sq/ft
Fuel Capacity
5 gal.
Density Of Air
0.00238 slgs/ft
Transmission Efficiency
95%
Tail Rotor Diameter
3.20ft
Tail Rotor RPM
2700
Number Of Tail Rotor Blades
2
Weight Of Single Tail Rotor Blade
1lb
Distance To Tail Rotor Hub
9.33ft
Total Weight
482lbs
Lift/Drag Ratio
18.38
Vertical Air Velocity
23.02ft/sec
Lift HP
20.17
Profile Drag
204.56ft-lbs
Main Drag Horsepower
17.53
Total Main Torque
463.14ft-lbs
Total Main HP
39.68
Tail Rotor Pull
49.64lbs
All Computer Generated Specifications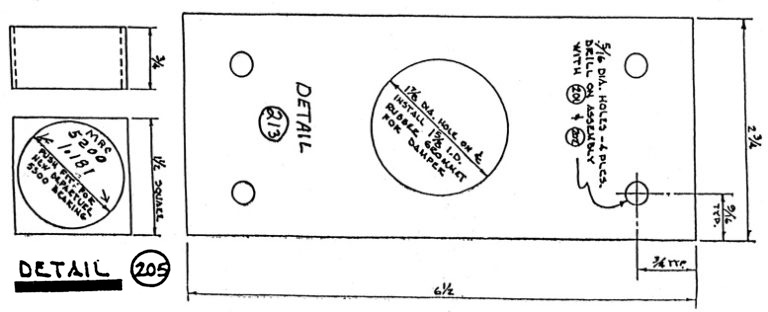 ---
DO NOT USE GMAIL OR YAHOO ACCOUNTS TO ORDER THESE PLANS! – 1. Gmail and Yahoo blocks our server, why? we do not know. 2. Gmail and Yahoo limits the size of the download, so we cannot send it manually! 3. Gmail and Yahoo blocks our email address or places it in your spam folder – so we have NO WAY of communicating with you or responding to your emails.
Summary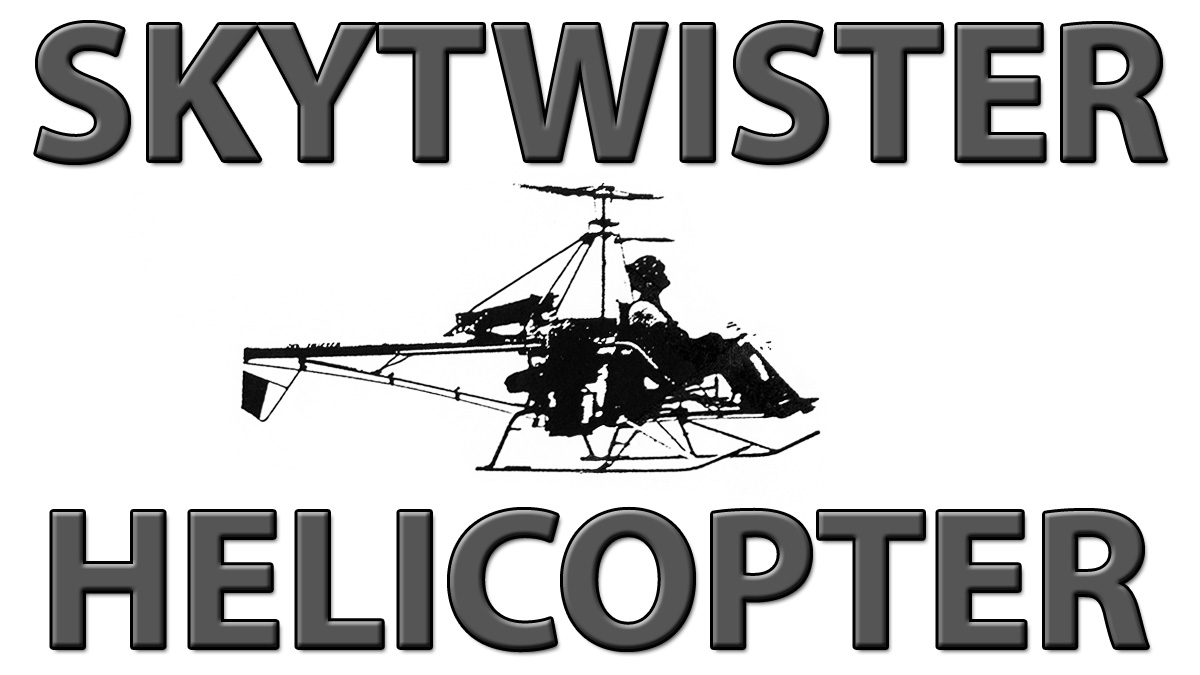 Article Name
Skytwister Helicopter Plans Part 1
Description
Ben Showers SkyTwister Helicopter was a spin off from the original Adams Wilson "Choppy" design plans built helicopter. Unlike Doug Schwochert's AW95 rendition of the helicopter, Ben took a more modern, yet complex approach to the design.
Author
Publisher Name
Publisher Logo