Redback Aviation's
Helicopter Downloads
And Tools
A collection of practical helicopter related books, journals, reports, tools, manuals, PDF's and other downloads. All Helicopter Downloads are FREE unless otherwise indicated. Downloads require a FAST and reliable internet connection as the file sizes are often quite large.
All information and downloads are provided for educational purposes only. We do not take any responsibility for the downloading or use of this material.
---
The American governing body – Federal Aviation Administration (FAA) Flight Standards Service official publication.
The Rotorcraft Flying Handbook is designed as a technical manual for applicants who are preparing for their private, commercial, or flight instructor pilot certificates with a helicopter or gyroplane class rating.
This handbook conforms to pilot training and certification concepts established by the FAA.
While the book is somewhat outdated by new publications, the standard principles of flight and helicopter piloting remain the same.
---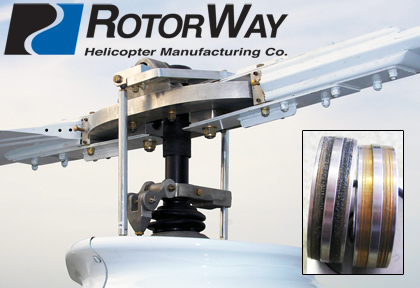 Assembly drawings along with part identification numbers for the Rotorway Exec elastomeric main rotor head.
Much has been said about these elusive "bearings" though not much technical information has been given away regarding their construction.
The theory is by no means new in the commercial helicopter field, but new to the homebuilt helicopter arena.
The simple fact is that they are actually bushings, not bearings (though they take the place of the traditional bearing) and constructed from a series of thin "shims" bonded together with an elastomeric compound. Under the pressure caused by centrifugal forces they can "twist".
---
Summary
Author Rating





Brand Name
Product Name