---
EDITOR:

So why do we care about "military" helicopters? Isn't this site about home built helicopters and kit helicopters? Well, much of the innovation and ideas we see today came about through progress being driven by the military. To this we have to thank the visions and designs of both past and present.
---
NEW BREED OF HELICOPTERS
Turbine-powered copters have the industry in a state of high excitement. Sikorsky's E. E. Gustafson reports the new choppers offer greater simplicity, lower maintenance and operation costs, higher speeds, safety and dependability, electronic instrumentation for day or night operation in almost any kind of weather, and far lower noise levels.
In terms of speed and capacity. Sikorsky's "new S-61L is 6½ times as effective as the rotorcraft now carrying mail throughout the great metro­politan areas."
Vertol's Don R. Berlin declared that turbo copters can save much time for transfer of stores between Navy ships at sea, making a strike force more effective and less vul­nerable to attack during replenishment.
A single HRB-1 (the Marines' medium assault copter) can shift many tons per hour. The combat ship would not have to leave its position in the group nor would the group have to leave a combat area. Ships could be as much as five miles apart during transfer.
Gyrodyne's president, Peter Papadokas stated that the Navy probably will order 900 drone turbine helicopters (manufacturers not determined) for antisubmarine surface vessels. According to Papadakos Navy will outfit 300 ships with torpedo-carrying drones—approximately three drones would be required for each ASW. Gyrodyne makes the 270-hp Boeing turbine powered DSN-3 which carries two acoustic-homing nuclear torpedoes.
Hiller's new six-place Ten99 powered by the 500-hp Canadian P&W PT-6 turbine, no larger overall than the firm's 12E 3-placer, is the "smallest big helicopter flying." Meeting wide military and civil requirements, the Ten99 has large aft-loading clamshell doors.
NEW HELICOPTER RECORDS (1962)
An Air Force Kaman H-43B Huskie set a world altitude record of 32,000 feet for Class E-1d (3,858 to 6,614 pound range); and three world re­cords for time-to-climb (making five marks held by the Huskie).
To 3,000 meters in 2 mins., 44.5 secs, (breaking Army Bell HU-1 mark).

To 6,000 meters in 6 mins., 42.3 secs, (breaking Army Bell HU-1 mark).

To 9,000 meters in 14 mins., 11.5 secs, (breaking French Alouette mark).
Initial rate of climb on these flights was over 4,200 feet per minute, faster than that of WW-2 fighters. At 30,000 feet, rate of climb was 600 feet per minute. Power was a Lycoming T-53 turbine.
Three speed records were claimed by two Navy fliers who raced a Sikorsky HSS-2 over Long Island Sound at 182.2 kph for 100 kilometers, 179.2 for 500 kilometers and 175.3 for 1,000 kilometers (kph equals .62 mph).
---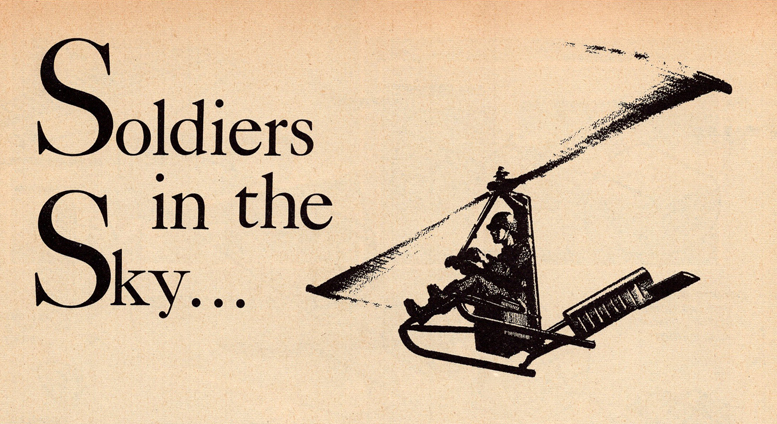 NAPOLEON said it first and it has been said many times since his day: An army marches on its stomach. That famous phrase was this skilled military commander's way of emphasizing the importance of logistics in the science of warfare. Without adequate supply and transportation facilities, the contest is lost before it ever begins.
This principle applies to the battlefield as well as to the entire theater of war. And here there is emerging a new concept of logistics based on aerial mobility. Mobility is the capability of moving about, of responding quickly to changing situations. This is what military men always have wanted, from the chariots of Alexander through the cavalry of Forrest to the tanks of Patton.
Victory goes to the force that can maneuver, reinforce, supply, advance or evacuate faster than its opponent. Tanks, trucks and other vehicles gave the Allies sufficient mobility in World War II to crush the Axis and Japan.
But they are not the answer to the problems facing U.S. forces today. These forces need even greater mobility, faster response and a flexibility in striking power undreamed of a few years ago. And the Army is lifting its vision from the mountains and valleys to the sky to get it.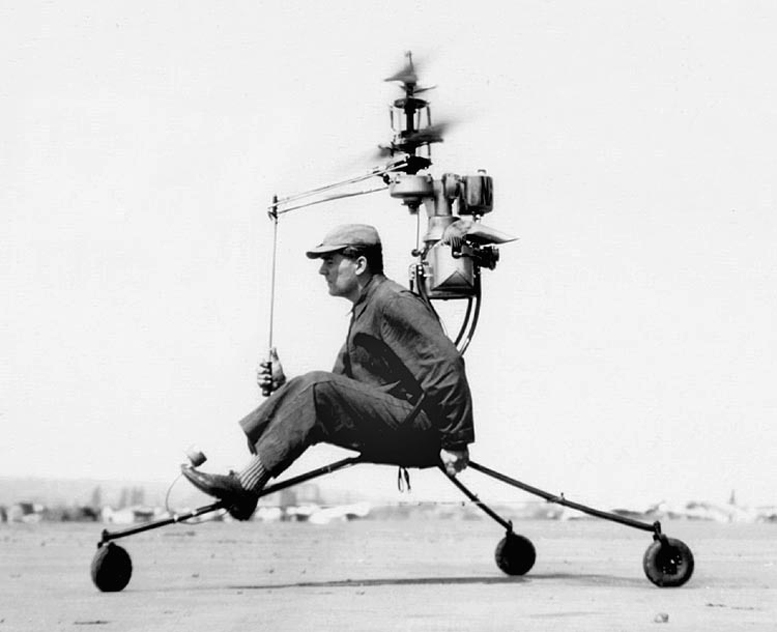 What's so unusual about using aircraft in warfare? Hasn't the Army always had aircraft to support it? Haven't planes dropped bombs on enemy positions and strafed convoys? Yes—they have and they will. The unusual thing about the new Army tactics is an entirely new breed of aircraft designed specifically to support Army fighting units.
Fathered by a desire for additional mobility, born of necessity in this supersonic age and nurtured by developments that have seen fantastic advances in aerodynamics and aircraft engines in recent years, Army aviation is growing up.
These new aircraft can take off from potato fields and land in cabbage patches. Carrying heavy loads of men and weapons, craft of the assault transport type can leap upward from an unprepared field and dash at high speed to a critical spot.
After the strike force has accomplished its mission, they can reload and get out of the area before the enemy strikes back. Other types with similar capability perform supply, observation and logistic missions.
These aircraft—whether helicopters, jets or propeller-driven planes—have another unusual feature: they will be as much a part of a fighting force as the infantryman's rifle. Wherever the fighting force goes, its aircraft will go with it.
The underlying drive behind the upsurge in Army aviation lies in the principle of "deterrent flexibility." This means that the United States must not only be prepared to thwart surprise nuclear attack through overwhelming defense and retaliatory forces, but must be ready to prevent piecemeal encroachment of the free world.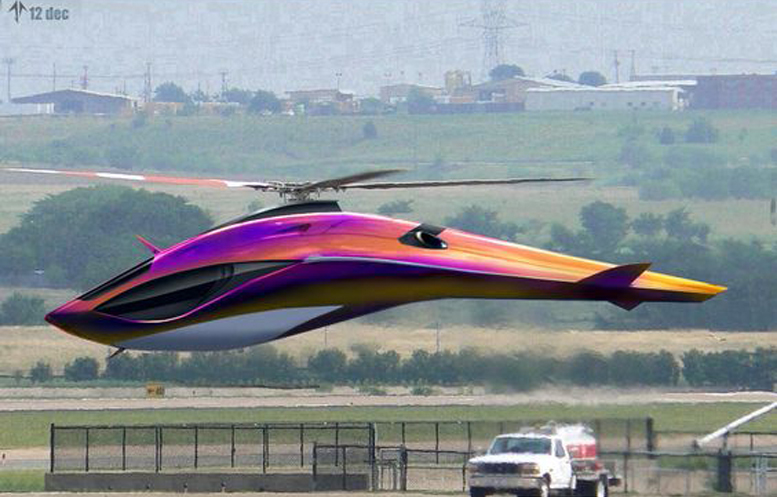 Getting the troops to the scene of a localized conflict is an inter-service operation. It requires long-range transports and supply lines to place men and material at the right spot in time. And there must be back-up in supplies to support a lengthy operation if needed.
But once the Army is on the scene, it must deploy its own equipment. This is where the concept of aerial mobility pays off in jackpot figures. Large capacity utility transports, flying cranes and observation craft of the new V/STOL (vertical or short-takeoff-and-landing) variety will enable semi-independent Army units to wage swift warfare with hedge-hopping, hit-and-run tactics involving minimum loss.
The Army does not have 100 per cent of this ability at present. It does have some of the planes it needs—about 5700—but most of these will be in the graveyard in a few years or will be too far behind the times to be any good.
Yet estimates place the Army's needs at about 8000 craft in 1970. This strength must come from designs now in various stages of proposal, bidding or procurement. Douglas engineers see about 14 big jobs for Army aircraft within 10 years. By lumping together several capabilities into one design, they have concluded just six types of planes can do these jobs.
The family portrait, left to right, would look like this: a utility transport, a heavy observation plane, a six-ton transport, a staff transport and an aerial crane. These are not all the types of planes the Army will need—a few cousins, uncles and assorted relatives will fill highly specialized roles—but the six planes are the hard core of aerial mobility.
A current three-service program for development of a four-ton assault transport may answer part of the Army's requirement. This craft, with its relatively high speed and vertical take-off-and-landing ability, could become a vital part of an Army strike force. The "Skyfrog," as it has been called by Douglas, can carry troops, equipment, and supplies anywhere in a battle area and can make skydrops of men or supplies.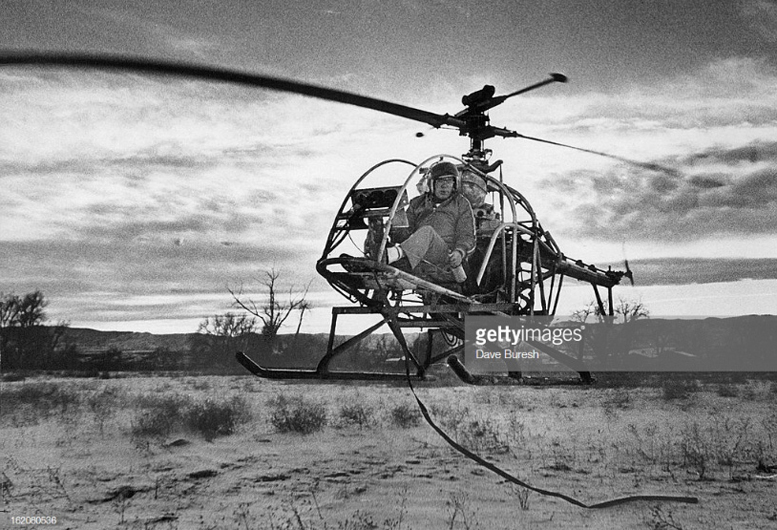 With a 10-year history of V/STOL aircraft research and testing programs behind them, Douglas engineers are exploring even more sophisticated designs that will provide high speed mobility to America's fighting forces in the years ahead.
And they must have them in an era when "brushfire" war is all that we may know. Reports and photographs indicate a strong inventory of Soviet V/STOL craft already exists. Aside from the military need, advances in Army aviation ultimately can have a great impact on our living habits.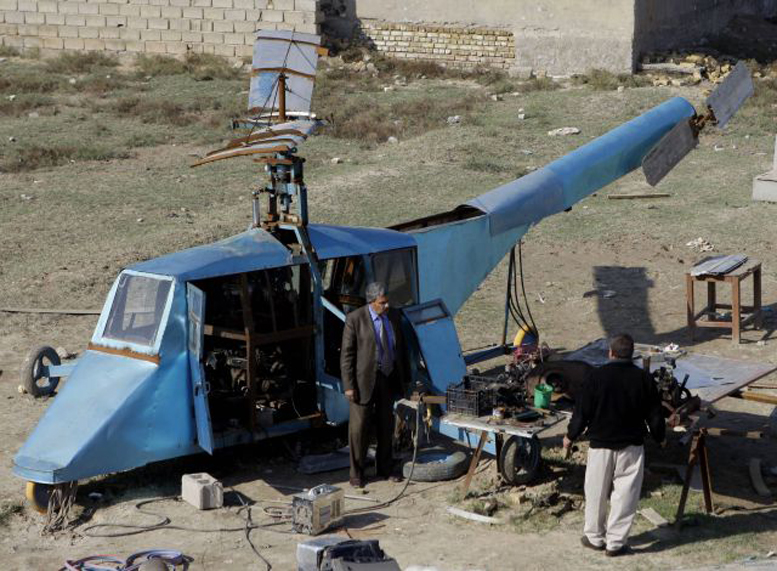 In medicine, communications, construction—in the many areas of national commerce—the knowledge gained in building national defense historically has contributed important new benefits to the man in the street. Army aviation could contribute to the solution of such problems as urban transportation.
While there may not be a flying flivver in every garage for many years, it is certain that new methods of mass transportation can be extracted from research into means of rapidly moving soldiers and equipment through the air.
---
TAKE YOUR CAREER STRAIGHT UP

Big Future for Helicopter Experts Airframe and Powerplant Mechanics are needed in ever increasing numbers in the Helicopter branch of Aviation. Fleets of these "whirlybirds" are growing rapidly — their number has been increased by more than 500% in the past seven years.
They are used in many ways: to and from airports; in the postal and forestry services; civil duties with police and highway patrol units; duty in the armed services; private corporation uses. Air this growth means that more and more expert A & P Mechanics are required to repair and service these specialized craft.
Northrop Tech a Leader in Mechanic Training Northrop Institute's practical A & P training program is approved by the Federal Aviation Agency. It covers all essential phases of Aircraft Mechanics and requires only 50 weeks to complete.
Thousands of Northrop graduates have obtained their A & P Certificates, issued by the F.A.A., and are now employed throughout the world with leading airlines, service and maintenance stations and fixed base operators.
Advanced 12 Week Jet Course After completing the regular A & P Course, which includes study of helicopters, you are eligible to enroll for Northrop's specialized Jet Course. Graduates are enthusiastic about its value to them.
Employment Assistance
Free Placement service is offered by Northrop Institute. A permanent department specializes in this activity on behalf of students and graduates who request it. Don't Miss Out on Today's Opportunities Now is the time to decide! If you want a career in the mechanical side of aviation, mail the coupon below for complete information about Northrop Institute of Technology.
---
HELICOPTERS OF TOMORROW – US ARMY APPROVES NEXT-GEN DESIGNS
The U.S. Army has approved submissions from three teams for the next stage of a technology demonstration program that seeks to find a clean­ sheet design on which the next generation of medium-lift Army rotorcraft will be based.
The Army hopes the Joint Multi-Role Technology Demonstrator (JMR-TD) program will provide the genesis of a single aircraft type that can perform both medium lift utility and attack capabilities, replacing the Sikorsky UH-60 Black Hawk and Boeing AH-64 Apache fleets currently in its inventory.
Bell Helicopter's newly-revealed tilt-rotor Bell V-280 Valor, MX Aircraft Company's AVX JMR, and a joint proposal from Sikorsky Aircraft Corp, and Boeing with a design based on the Sikorsky X2, have all been marked as "Category 1" proposals by the Army for the JMR-TD program — a precursor to its anticipated $100 billion US Future Vertical Lift program.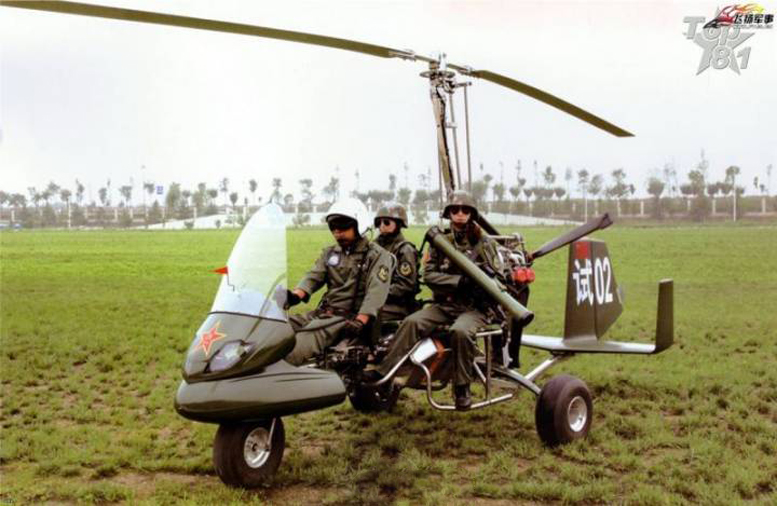 In the Army's Broad Agency Announcement requesting the proposals, it said the current fleet was aging, and upgrades to existing aircraft would not provide the capabilities required for future operations. "The operational tempo in Operation Iraqi Freedom was, and Operation Enduring Freedom is, five times that of peace time, and much higher than the design usage spectrum, further taxing the already aging fleet," the announcement stated.
"The current fleet of DoD rotorcraft cannot con­tinue to be incrementally improved to meet future operational requirements. Significant improvement in vertical lift, range, speed, payload, survivability, reliability, and reduced logistical footprint are all required to meet future needs and can only be achieved through the application of new technologies and designs. Operational costs must be reduced to a fraction of those for the current fleet."
Keith Flail, director of Bell Helicopter's Future Vertical Lift program, said the V-280's cruise speed of 280 knots would provide the Army's most sought-after capability. "We have also focused technology advancements on providing outstanding low-speed agility, high-hot — 6K/95F — hover capability, multiple-g high-speed maneuverability, superior fuel efficiency and radically improved range capabilities — while improving reliability and reducing costs," he said.
In terms of specifics, the aircraft will have a combat range of 500-800 nauti­cal miles, and will be self-deployable to a range of 2,100 nautical miles. As compared to the Bell-Boeing V22, non-rotating, fixed engines simplify the design and offer access to large, six-foot side doors, while the absence of the need for wing-fold­ing mechanisms for maritime missions will mean the aircraft needs fewer parts and can take advan­tage of advancements in composite technology.
Perhaps the most striking aspect of the design of the coaxial AVX JMR is the absence of a tail, it has twin ducted fans towards the rear of the main fuselage. The aircraft has entry doors on both sides of the main cabin, as well as a large rear ramp for easy cargo handling. The attack variant, with over 90 percent commonality with the utility variant, carries all armaments stored inside until needed, providing a "clean" aerodynamic design, AVX said.
Samir Mehta, president of Sikorsky Military Systems, said the Sikorsky-Boeing proposal "will demonstrate how X2 technology, with its counter­ rotating coaxial main rotors, pusher propeller, and advanced fly-by-wire system, will deliver efficient 230-knot cruise airspeed, improved hover effi­ciency, and weight-optimized design in an afford­ able package."
Sikorsky is expected to take the lead role in Phase One of the JMR-TD, while Boeing will assume the lead for Phase Two — the mission systems demonstrator program. Contracts for Phase One of JMR-TD are expected to be awarded by September 2013, with first flight scheduled for 2017.
NAVAIR SIGNS FOR 99 V-22 OSPREYS
The U.S. Naval Air Systems Command (NAVAIR) has placed a $6.5 billion US order for 99 Bell-Boeing V-22 Osprey tiltrotor aircraft, including 92 MV-22 models for the U.S. Marine Corps, and seven CV-22 models for the U.S. Air Force Special Operations Command.
There are also options for an additional 23 aircraft. Bell-Boeing said the multi-year nature of the contract would save the U.S. government nearly $1 billion. "Signing this contract speaks volumes towards the confidence our services have in the V-22 Osprey," said Marine Corps Col. Greg Masiello, V-22 Joint Program Office program manager.
"Since 2007, the V-22 has been continuously forward-deployed in a range of combat, humanitarian, and special opera­tions roles. Ospreys continue to transform our Marine Corps Air Ground Task Force and Air Force Special Operations by enabling missions not possible with conventional aircraft, and helped save lives where others could not."
More than 200 V-22 Ospreys are currently in operation and the worldwide fleet has amassed more than 185,000 flight hours, with half of those hours logged in the past three years.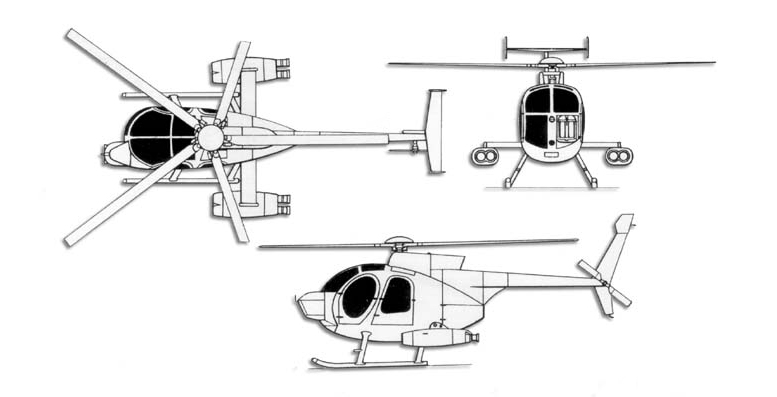 Summary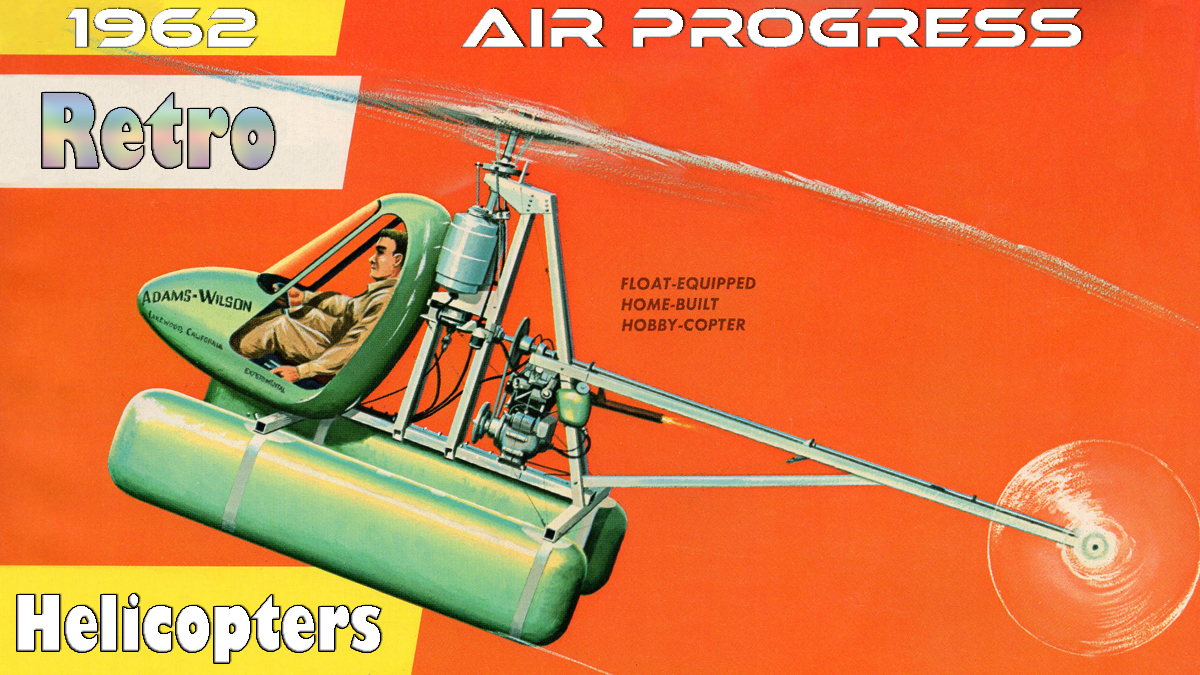 Article Name
Air Progress 1962 Helicopters
Description
Being that the driving force behind many aircraft was the military, we take a now and then look at military helicopters and VTOL craft.