Annual
HAI 2004
Helicopter Convention
HAI 2004
The annual helicopter convention was held this past spring in Las Vegas, Nevada. For the rotating wing set, this is Oshkosh and Paris all wrapped up in one event.
All the big boys, including MD helicopters, Robinson, Sikorsky and Enstrom, were in attendance, and the display of aircraft would make any fan's heart beat faster. Unlike many fixed-wing airshows, the helicopters were readily available to be gone through, sat in and touched as you desired.
The ships ranged from the petite, including the Brantley, whose death had been prematurely announced, and Robinson, the world's largest in terms of production, to the gigantic Sikorskys. Speaking of Sikorsky, the company unveiled, in a slow striptease-type removal of a black drape, its new model S-92.
This was accompanied by loud bangs, smoke and laser lights, usually all that's required to get everyone's attention. Accompanying the unveiling was the announcement that this particular model had been sold to an offshore operator, Petroleum Helicopters, Inc. (PHI) (pictured above).
Additionally, Sikorsky revealed that they have orders for 22 of the ships—a deal worth $380 million. While the names of the buyers, for the most part, are a closely held secret, the company allowed that the majority of the ships will go to offshore operators.
To speed up the training of flight crews, a level-D full-motion simulator will be commissioned at Sikorsky's West Palm Beach, Florida, training center. With the FAA's main concern being commercial fixed-wing operators, it seems that helicopter instrument approaches and procedures get scant attention.
One individual trying to reverse that trend is Stephen Hickock, who announced the start of a new company, Hickock & Associates, which will continue his ongoing efforts of creating and certifying IFR procedures to heliports. A real treat was the appearance of the Russian Kamov Ka-32A.
This is a dual-main-rotor Russian competitor to the Sikorsky S-61. It was brought to the show by the Canadian firm, Vancouver Island Helicopters (VIH), which owns three of them. These three are reportedly the only ones in North America, and this was the first time one has been at the annual show.
The Ka-32A has an 11,000-pound payload, a cruise speed of roughly 125 knots, a service ceiling of 16,000 feet, and a price tag of approximately $5 million. As of now. the Ka-32 cannot be registered in the United States, but they're working on it.
With 486 companies represented and 15,152 attendees, it was a great success and an excellent show.
Summary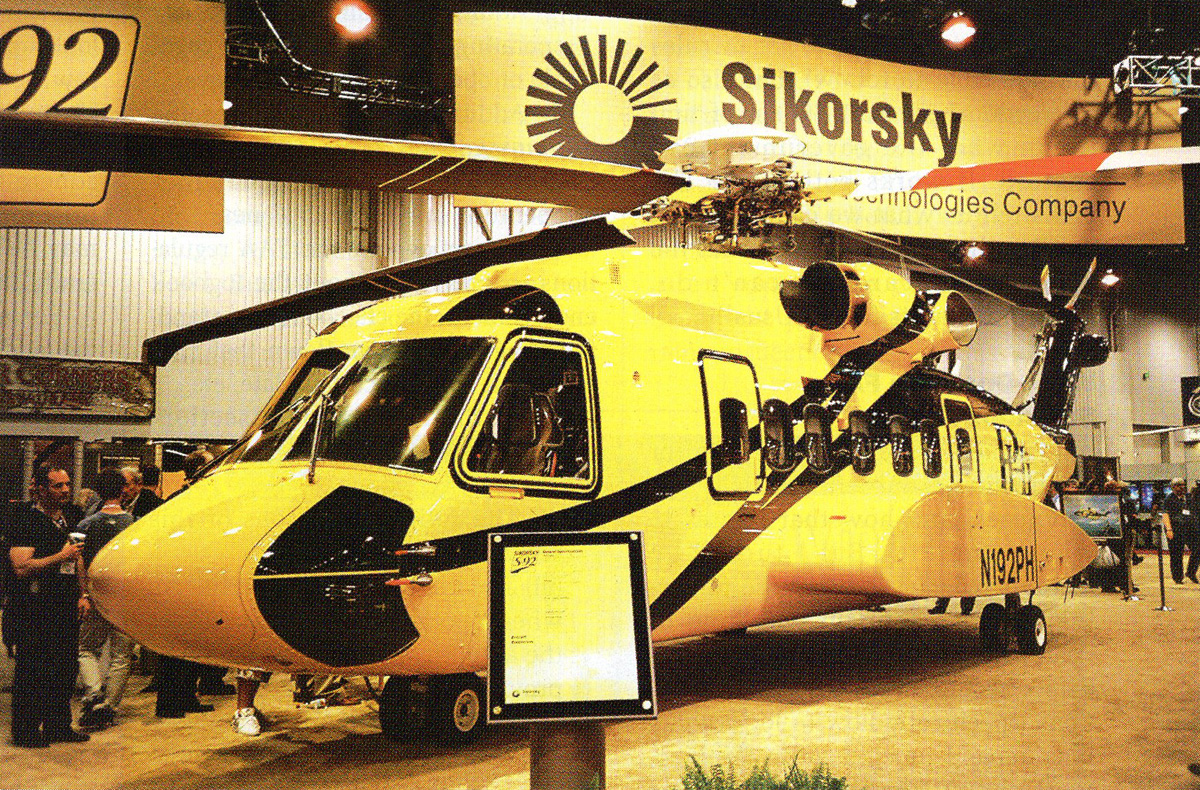 Article Name
HAI 2004 Annual Helicopter Convention
Description
The annual helicopter association convention of 2004 brought the massive Sikorsky S-92 helicopter to the market.
Author