Dennis Fetters
Goes Vertical
In Style
Is Dennis Fetter's new quick-build light helicopter the answer to low-cost helicopter training?
The problem I've always had with helicopters is that they are slow, noisy, inefficient, vibrate a lot and explode an awful lot of fuel to fly a pound of payload a mile. Right? Wrong! Meet the Mini 500 helicopter from Revolution Helicopters, the brainchild of Dennis Fetters.
Recent advances in rotor heads, blades and engines have made the evolution of "fling-wings" a revolution—especially at Revolution Helicopter Corp. Dennis Fetters, designer of the super-successful Air Command gyroplane series, has realized his dream of an inexpensive, full-functioning helicopter with the advent of the Mini 500.
The program began when Fetters teamed up with Argentinian helicopter designer Augusto Cicare, a partnership that resulted in a prototype called the CH-6, a test platform that evolved into the Mini 500.
Failure to reach an amicable financial contract forced Fetters to redesign and patent "a newly improved control system" however. The original, bare-frame American prototype has amassed over 400 hours and was seen cavorting through its paces at Oshkosh '90.
After the redesign process piloted by Fetters, it is entirely possible the Mini 500, using modern technology, could offer a low-cost alternative to light helicopter design. In the single-place market, there just isn't any competition. The Mini 500 uses the relatively new two-stroke, dual-ignition, oil-injected 65 hp Rotax 582 engine.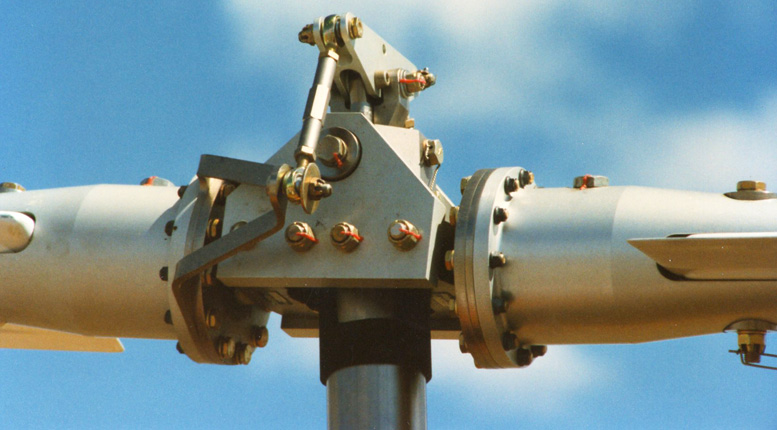 This is a considerably improved version of the Rotax 532, and should offer approximately 300 hours between overhauls in this particular installation if it is regularly tuned, maintained and operated within temperature limitations.
Mechanically, the modern technique of employing flexible composite blades eliminates the need for the complexity and costs associated with dampers, flapping hinges, cables and other archaic devices found on older rotor systems.
In fact, Revolution claims this aircraft has been designed with only one-eighth of the parts normally found in other helicopters. In effect, by eliminating seven-eighths of the components, maintenance efforts and costs are greatly reduced.
Make no mistake – all rotary wing aircraft need more fidgeting and tweaking than typical-sized rotor (fixed-wing) airplanes. Those who are not prepared to invest time in routine and preventative maintenance should avoid helicopter operations. Nonetheless, the Mini 500 seems to be a major step forward in technology.
Production versions will have the following composite components: cabin, doors, transmission cover and "tee-tail stabilization surfaces." This combination of fairings, according to company drawings, will give the Mini 500 the appearance of a turbine-powered Hughes 500D (at a fraction of the cost).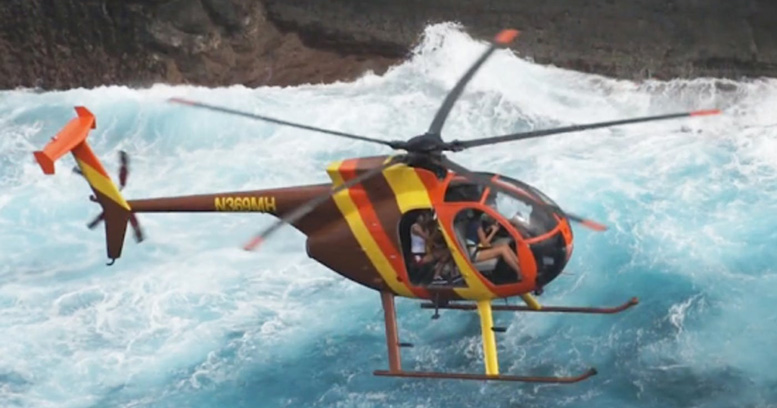 Having flown everything from modern military jets to the slowest of helicopters, let me assure you that you haven't flown till you experience the challenge and thrills of rotary-wing flight—not to mention the freedom of going almost anywhere.
For only $1,000 down, this 49 percent-complete kit can be purchased for a total of $21,995 (balance due when the Mini 500 is shipped). Revolution states: "No machining, welding or cutting is required and the package includes pre-drilled guide holes for easy alignment during construction."
Further, this erector set-like package comes with a "pre-fabricated, lightweight super structure with all complicated components pre-assembled at the factory (i.e. upper main transmission/reduction with rotor head, instrumentation panel and tail rotor gear box assembly)."
Of course, additional cost for pilots not rated on helicopters would be their rotary-wing training to private license standards, costing approximately $5,000. As a note of caution, don't try to fly a chopper without training — you won't succeed.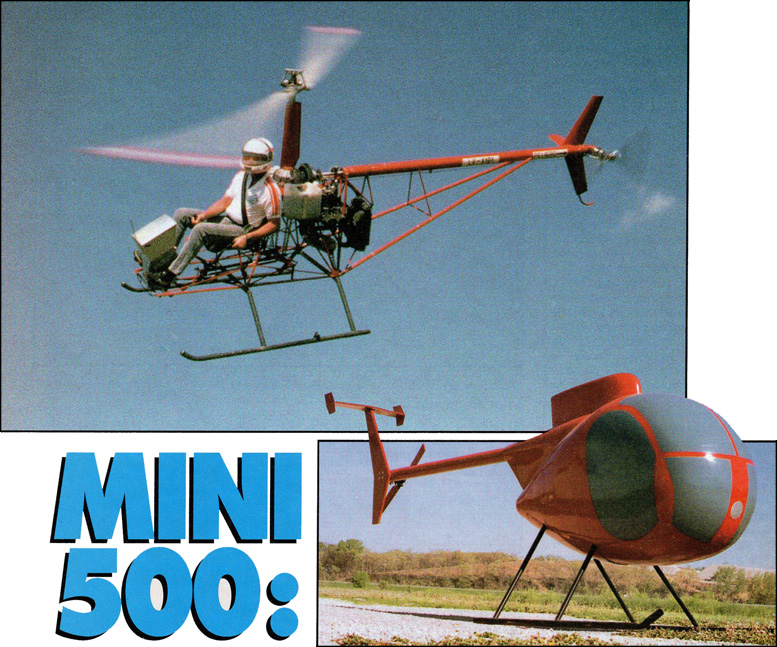 Standard goodies on production kits will include the oil-injected Rotax 582 with its dual-independent ignition, fiberglass enclosure, basic instrumentation and electric starting, landing and navigation lights. Components are prepainted in a variety of optional colors and the composite tail and main rotor blades are "lifetime on condition."
This is common on modern-day helicopters and essentially means components won't have to be replaced at fixed, hourly intervals, like metal or wooden blades of the past—unless they have been significantly damaged or show some imminent signs of failure. Some of you will ask about taking along a friend on flights of freedom.
Now I wonder, an extra 15 hp would provide another 150 pounds of lift…hmm, how about a turbo Rotax 912 or Norton Rotary, or that Cam 100…. Remember, as amateur builders, we can be experimental when it comes to choosing our powerplants.
Be sure you know what you are doing when it comes to engineering modifications, however — a helicopter is a very complex aerodynamic apparatus. Some observers claim helicopters are 300 aerodynamic mistakes canceling each other out. Personally, I think choppers are 10,000 parts flying in close formation.
How About A Future Career In Helicopters?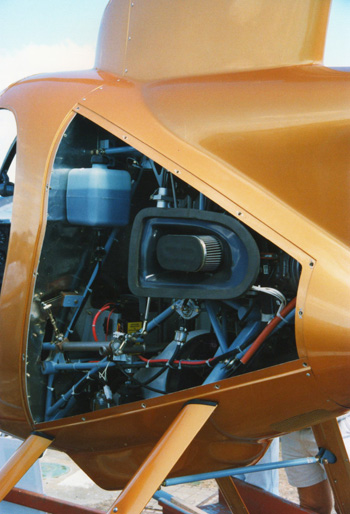 As I watch my aviation friends being demoted from captain to copilot positions during the current major airline cutbacks, it seems provident to have chosen a career as a helicopter pilot.
With the Vietnam surplus of chopper pilots long dried up and with major expansion of helicopter activities due to advances in technology, it seems the shortage of helicopter pilots will become desperate.
The reasons for this dilemma are the extremely high cost of rotary-wing instruction and the insurance minimums of 500 hours of pilot in command experience demanded by most companies. Until fledgling helicopter pilots accumulate the hours, they are unlikely to find a job.
The Mini 500 may be the salvation of this perennial problem if pilots are able to inexpensively build up flight time to qualify for that helicopter job. Whether for sport recreation, business use or as a time builder, the Mini 500 may be the helicopter design whose time has come.
Estimated building time is quoted as 40 hours with the company planning to ship the first 25 kits by spring 1992. As of mid-December, 62 kits had been ordered; 36 were sold to foreign destinations.
Summary
Reviewer
Review Date
Reviewed Item
Author Rating