Airmaster
H2-B1 Kit Built
Helicopter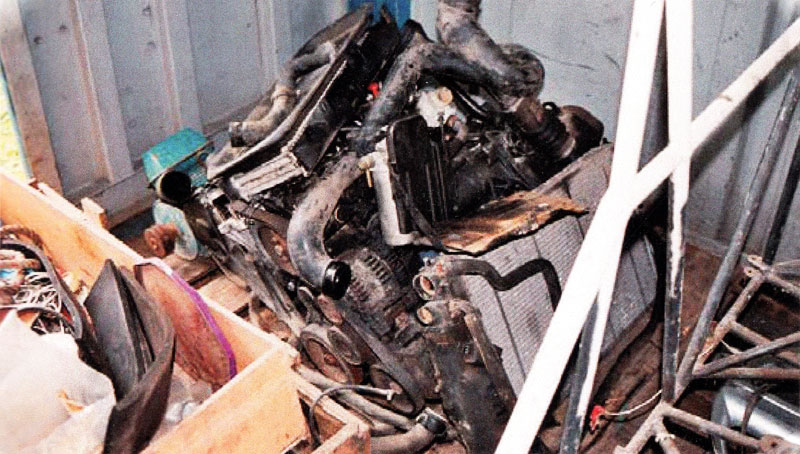 Construction of the H2-B1 Airmaster Helicopter commenced in September 1970 by Mr D. J. Fry in Guildford, Surrey, UK, where it was registered to him as G-AYNS (s/n 1) on December 21st 1970.
Bearing a resemblance to the American Helicom Commuter Junior – on which it was then believed to have been based – the H2-B1 was planned to have been the prototype for an improved, H2-B2 machine.
The company, "Airmaster Helicopters", was formed c/o Bering Ltd in 1971 at a Camberley, Surrey, UK address. The company's published goal was to develop and deliver to the market, the lightest, smallest, simplest and lowest cost, two-seat helicopter possible and its constructors considered they had successfully achieved this objective. By 1972, Airmaster Helicopters Ltd had changed its registered contact to a Guildford postal address under its own name.
Construction of the Airmaster Helicopter was completed in January 1972 and, following ground running tests, the aircraft took to the air for the first time during February 1972 under a Permit to Fly (British license) that had been issued that same month.
A two-seat, ultra light helicopter, the H2-B1 had a single, 100 hp Rolls Royce / Continental 0-200-A engine; by 1972 the improved H2-B2 had also entered the design stage.
Fuselage of the H2-B1 Airmaster Helicopter is a welded steel, tubular structure with aluminium (Brit for aluminum) skins and featuring two seats side-by-side with an access door on each side. The tail boom, also welded steel tube, features a small ventral fin. The skid type landing gear has rubber shock absorption and fitted wheels that are there purely for ground handling.
Electrical power is provided by an engine generator and battery, while the ship is fitted with 'standard air/ground communications equipment'. The H2-B1 has a single, two-blade main rotor and a single, two-blade tail rotor.
Main blades are of NACA0012 section and are attached to the hub by five shear-bolts, the blade leading and trailing edges are of extruded aluminium with aluminium skins, the whole assembly being metal bonded and safety riveted.
The Airmaster Helicopter tail rotor consists of a formed aluminium skin, riveted along the trailing edge and with extruded aluminium attachment points (there is no rotor brake). The rotor blades are driven by a simple gearbox incorporating two helical spur gears. Main rotor/engine rpm ratio is 5.5:1 and the tail rotor rolls out at 1:1.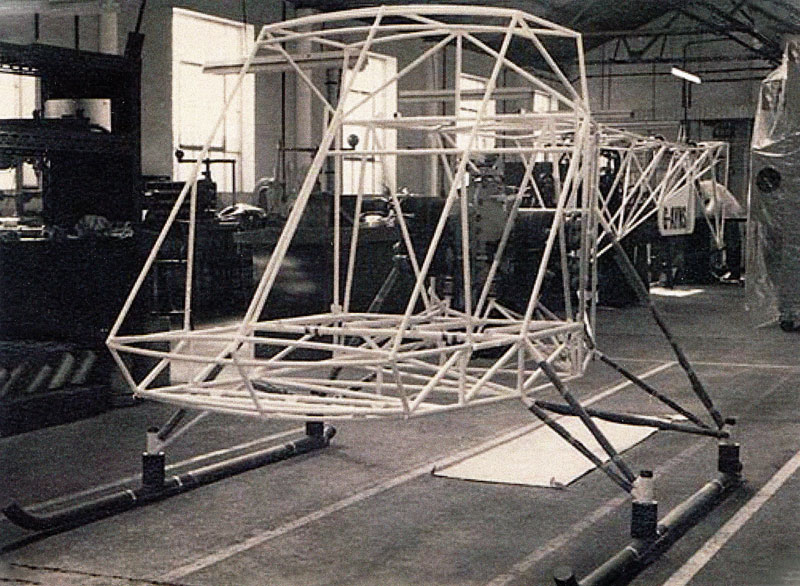 In mid-1972, the machine migrated to Redhill airfield in Surrey, UK, where it was to spend some time under the watchful eye of the Cierva Organisation, the object being to develop the machine into a production version, dubbed 'H2-B2'.
This design was to feature a fully-streamlined fuselage and a monocoque tail boom. By the time it had made its first flight at Redhill, on September 12th 1972, the H2-B1 Airmaster Helicopter was sending out all the right signals for a potentially bright future for the design and its projected siblings.
However, things seemed to grind to a halt for one reason or another, not least of all being the winding up of the Cierva Organisation. The aircraft was subsequently seen at Blackbushe Airfield, Hampshire (that's 'old' Hampshire – not New Hampshire), UK, by the autumn of 1977, where it was reported to be 'long past airworthy', the aircraft's C-of-A having expired on February 13th 1973.
There was a real possibility that this helicopter could have been sold for scrap and a piece of English aviation history would have disappeared forever had it not been for Mr Scott, who acquired the machine.
I am pleased to reveal that the Airmaster Helicopter airframe still exists today, albeit in a dismantled state. Its storage facility has protected it from the elements and another piece of UK aviation heritage has been saved thanks to the foresight of the current owner, who, although originally having intended to fly the machine, has not thus far returned it to the air. However, he has several other rotorcraft projects on the go.
---
Airmaster Helicopters Ltd was formed in Camberley, Surrey, probably by D.J. Fry (the registered owner of the resulting machine) in 1971 to design and manufacture the lightest, smallest, simplest and lowest cost two-seater helicopter.
The resulting machine, the H2-B1, was a development of the American Helicom H-II Commuter, designed by Harold E. Emigh. Construction of the prototype H2-B1 commenced in September 1970, was completed in January 1972 and was first flown in February 1972.
It had been intended to develop this helicopter into the production H2-B2 Airmaster Helicopter with streamlined fuselage and monocoque tailboom but further development was abandoned.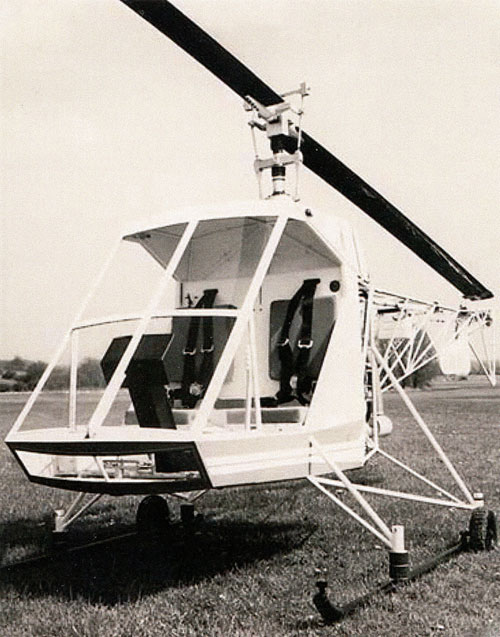 Airmaster Helicopter
2-seat sport helicopter

One 100hp RR/Continental 0-200-A piston engine

Max. speed – 95 mph

Cruise – 85 mph

Transitional climb – 1,800ft/minute

Range – 230 miles

Main rotor diameter – 23ft

Length – 19.333ft

Height – 8.083ft
DETAILS: The H2-B1 Airmaster Helicopter was derived from the American Helicom Commuter design (qv), but differed in so many aspects that it became virtually a new design. The aircraft was developed by Mr. F.J. Fry and built by his Airmaster Helicopters Ltd and intended for factory production.
Construction of the prototype was commenced in September 1970 and it was completed in January 1972. The first flight took place during February 1972, but further development was halted in 1973.
The prototype aircraft (G-AYNS) was powered by one 100hp RR/Continental O-200-A engine. The projected H2-B2 Airmaster Helicopter production version with a single tail boom and streamlined cabin enclosure was not built.
The Airmaster Helicopter Specifications
Main rotor diameter
23ft 0in
(7.01m)
Tail rotor diameter
4ft 0in
(1.22m)
Overall length
25ft 3in
(7.70m)
Fuselage length
19ft 4in
(5.89m)
Overall height
8ft 1in
(2.46m)
Internal Cabin Length
4ft 10in
(1.47m)
Max Width
3ft 7in
(1.09m)
Max height
4ft 0in
(1.22m)
Empty equipped wt
7381b
(334kg)
Max payload
340lb
(154kg)
MTOW
1200lb
(544kg)
MTOW Max level speed @ s/l
82.5kt
(95mph/153km/h)
MTOW Max cruise speed @ 1,000ft
78kts
(90mph/145km/h)
MTOW Max rate of climb @ s/l
1800ft/min
(549m/min)
MTOW Service ceiling
10,000ft
(3050m)
MTOW Hovering ceiling IGE
7000ft
(2135m)
MTOW Hovering ceiling OGE
4000ft
(1220m)
MTOW Range – max fuel
200nm
(230miles/370km)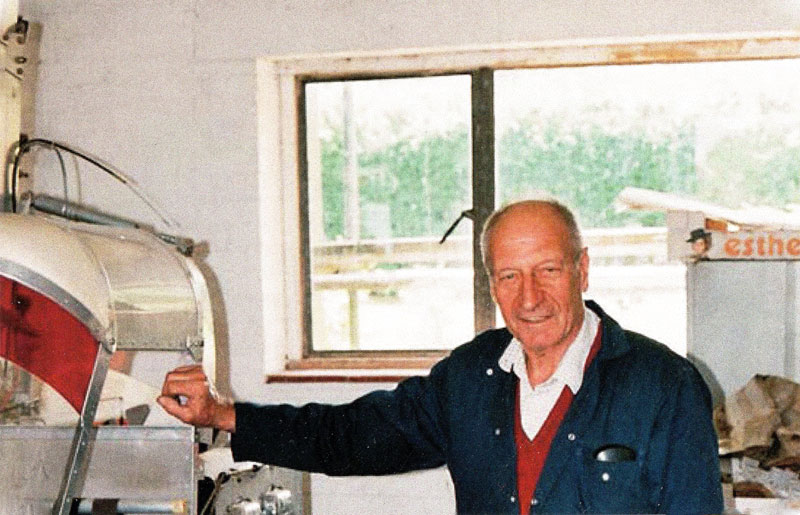 Summary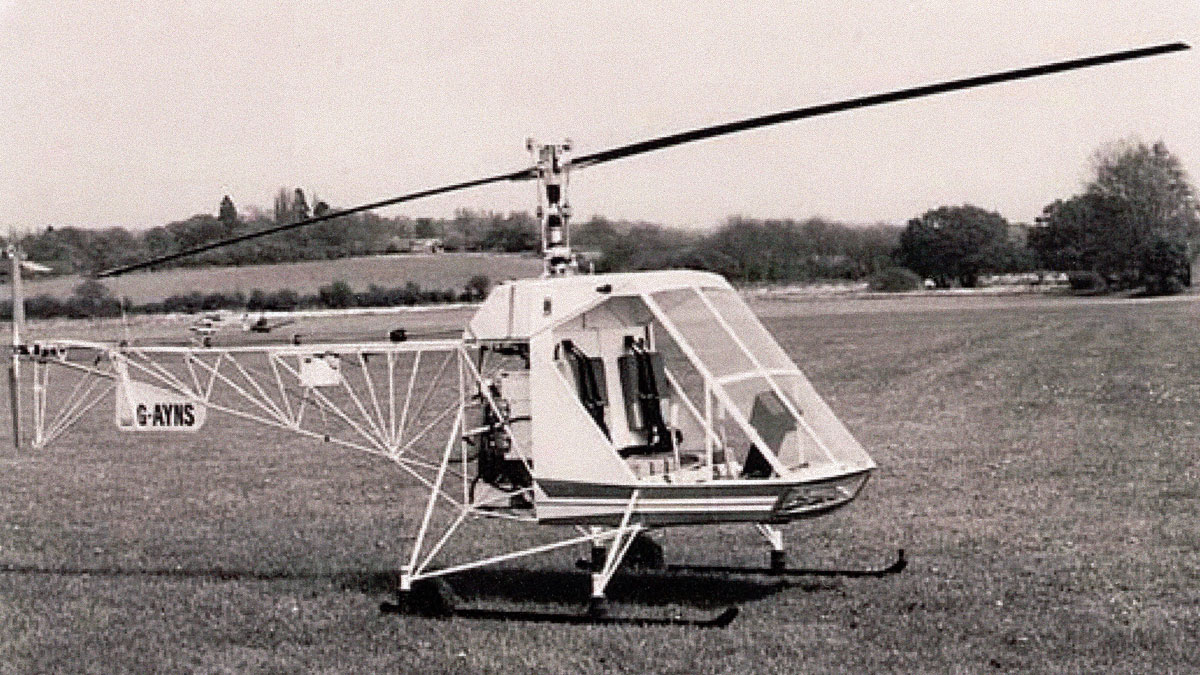 Article Name
British Airmaster H2-B1 Helicopter
Description
Harold E. Emigh's helicopter design has often been imitated due to its sound and simple design. One of those being the British H2-B1 Airmaster Helicopter.
Author