Design Talk
With Don Hillberg
Helicopter Designer
Hello Adam, The RotorMouse's blades are wood from a QH50 Gyrodyne Remote Piloted Helicopter. The span for the blade is 109″ with a taper in camber and chord.

8.5° twist with chord at root 12″ – chord at the tip is 7.5″, camber at root is 2″ tapering to the tip – 0.65″ camber.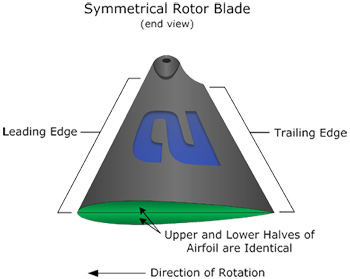 Weight is 37lbs each and from an accident I had at Sun & Fun, autorotation is great with lots of inertia, allowing a slower decent rate.
I know what the insides look like as I've wrecked two sets. The production of wood blades, metal blades, or composite blades are every where (1990's) – lots of kit helicopter blades also.
To build them is relatively easy and the secret to designing a helicopter is not so much in the blades, but the aircraft's empty weight to horsepower – turbine power is what works.
RotorMouse Helicopter

AiResearch 36-55-C turboshaft APU (90lbs) plus gearbox engine…etc. 75lbs with the total weight: 160/170lbs. 145 horsepower – full rated 100% TOT/RPM with 9.9 gallons per hour fuel usage. Full gross weight is only 993lbs!
Running 6.8lbs per horsepower with the RotorMouse is why the climb rate is so high. The Rotorway Exec is about 11.3lbs per horsepower – average for a helicopter of its power output is 150hp.
Rotorway Helicopter

RW 162 engine and drive train – 4 cylinder aircooled engine: 375lbs plus!
If you like the blades a furniture manufacturer can build a set using high quality marine plywood using 1/16th inch laminates with lead bar stock leading edge balance weight. Rib area replaced with balsa wedges and finished with a fiberglass skin (fine weave – single ply cloth).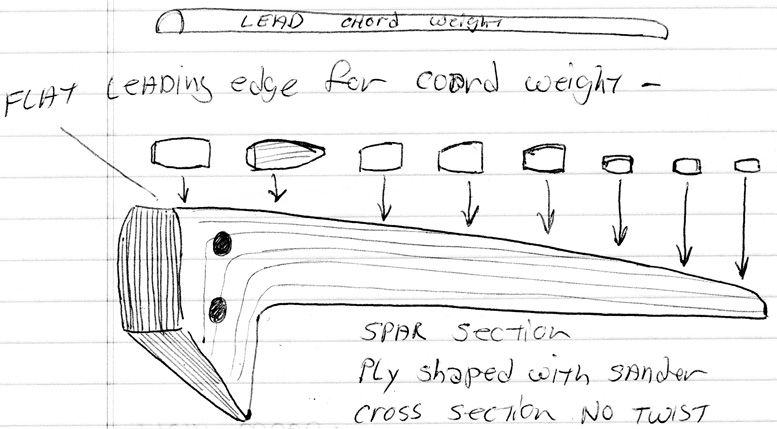 Glue balsa wedges to the trailing edge of the spar, base of wedge is angles to "twist" airfoil to angle required using plumb line (or laser level).

As an alternative, instead of building your own rotorblades you can buy a set of these blades from someone who has a connection with military surplus or other people in military supply and maintenance.
I have a few connections – the cost is about $1,500.00 for a set of QH50 blades in wood (1990's prices & availability) – or slightly more for the newer fiberglass construction QH50 helicopter blades.

It's mostly being in the right place at the right time to pick up a set of these blades, or biting the bullet and building a set from wood…
Read more here.
---
HILLBERG HELICOPTERS
---
ROTORMOUSE EH 1-01 PROTOTYPE HELICOPTER
ROTORMOUSE EH 1-01 PROTOTYPE HELICOPTER

ENGINE SPEC. 145 HP TURBO SHAFT APU FROM APACHE AH 64A

8216 RPM @ PTO 58747 RPM @ HIGH SPEED SPOOL

FUEL BURN 9.9 GPH @ 100% AUTO-GOVERNED ±2%

ENGINE WEIGHT 95 LBS COMPLETE

ALL ALUMINUM CONSTRUCTION – SKIN, BULKHEADS & KEEL

STAINLESS FIRE WALL & ENGINE DECK

CRASH RESISTANT FUEL CELL HOLDING 32.9 GAL. USEABLE

R-22 TRANSMISSION & SWASHPLATE, T/R GEARBOX & SPRAG

BLADES OFF QH-50 GYRODYNE DRONE HELICOPTER

STICK GRIP FROM F-86

BASIC CONSTRUCTION RIVETS & BOLTS PRO-SEAL

FULL SERVICE ELECTRICAL SYSTEM
---
ROTORMOUSE SPECIFICATIONS
---
ROTORMOUSE DIMENSIONS
231″ LONG

2′ 4″ WIDE

8′ 9″ TALL SINGLE PILOT

640 LBS EMPTY

217 LBS FUEL

140 LBS PILOT

BASIC OPERATING WEIGHT 997 LBS
---
ROTORMOUSE FLIGHT DATA
RATE OF CLIMB BASIC WEIGHT @ 60 MPH 4700 FPM

RATE OF CLIMB COLLECTIVE ONLY 2700 FPM

SIDEWARD FLIGHT 45 MPH

CRUISE FLIGHT 130 MPH (2″ CYCLIC & 2″ COLLECTIVE REMAINING BEFORE STOPS)

AVERAGE TURBINE TEMP 620°C (735°c LIMIT)

VNE UNKNOWN, STILL TESTING

ROTOR SPEED 510 RPM ±20 RPM

ENGINE MAX ALT 30,000 FT MAX START 20,000 FT

3 HOURS RANGE (20 MIN RESERVE) @ 130 MPH=390 MILES

MAX GROSS 1370 LBS (DUE TO R-22 TXSM)

CRASH TESTED (OOPS) NO HARM TO THE PILOT

FUEL SYSTEM $850 BLADES $300

DRIVE TRAIN (SOURCED FROM 3 CRASHED R-22 HELICOPTERS)

(WIRES & OTHER TRASH)
---
ROTORMOUSE COSTS
ENGINE $800

AIRFRAME $600

Misc COSTS, $5450

TOTAL ± $8000
---
OCT 1994 PRICE LIST
NEW EH 1-01 ROTORMOUSE VIDEO INFO PACK $30

EH 1-01 PROTOTYPE BASIC BLUE PRINT $50

EH 1-01 A ROTORMOUSE PRINT $350

EH 1-02 ROTORMOUSE BLUE PRINT $350

EH 1-01 A ROTORMOUSE KIT BASIC/ADVANCED $25,000/$57,000

EH 1-02 ROTORMOUSE KIT BASIC/ADVANCED $37,000/$62,000
---
EXEC 90 CONVERSION TO TURBINE POWER
EXEC CONVERSION INFO PACK

CONVERSION KIT BASIC… (ENGINE, GEARBOXES, CLUTCHES, ETC.) $16,078

CALL FOR ITEM COSTS BREAK DOWN

SOLAR T62 TURBINE ENGINES (ABOUT $8,000) ON REQUEST

PER HR STAND BY PER FLT HR $20
---
TEST PILOT SERVICES $40

SPECIAL R&D SERVICES ON REQUEST

EXTENDED SKY FUEL SYSTEMS ON REQUEST
---
ORDERS WILL BE PAID IN ADVANCE, OR IN 30% INSTALLMENTS.

ITEMS WILL NOT BE SHIPPED UNTIL ALL PARTS ARE PAID IN FULL.

(DUE TO THE HIGH COST OF PARTS I WON'T RISK SERVICE TO OTHERS FOR ONE BOZOS RUBBER CHECK)

NOTE: PRICES ARE NOT ETCHED IN STONE – QUALITY IS.

CONVERSION FOR EXEC 90 REQUIRE SPRAG CLUTCH TO BE SENT IN FOR MODIFICATION, LABOR/MATERIAL EXTRA, GEARBOX, CLUTCH, ENGINE SENT AS A UNIT.

* REDUCES COSTS & HEADACHES
---
Summary
Article Name
Letters From Don Hillberg
Description
Don Hillberg corresponds with details on his Rotormouse helicopter main rotorblade construction details and insight to building your own helicopter.
Author