Don Hillberg's
RotorMouse
Plans Built Helicopter
---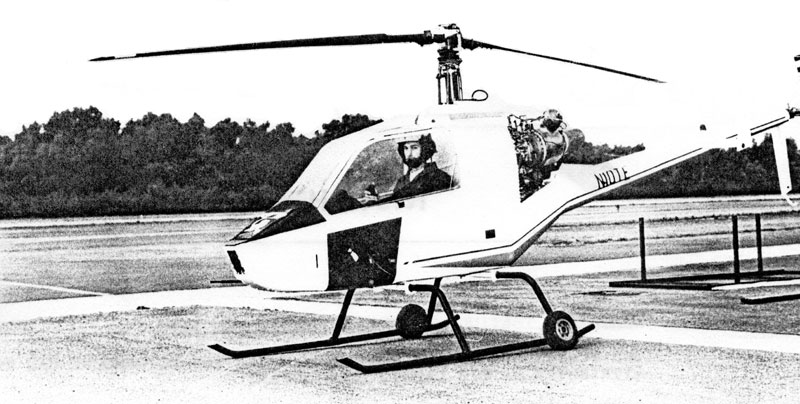 THE ROTORMOUSE HELICOPTER: This is a collection of articles and correspondence with Don Hillberg on his awesome RotorMouse turbine helicopter.
---
WHAT – WHAT! –
ROTORMOUSE EH 1-01
"What I have here is a single place turbine helicopter, the RotorMouse EH 1-01 prototype in testing at Corona, California."
ROTORMOUSE EH 1-01 HELICOPTER ADVANCED RESEARCH TURBINE AIRCRAFT
Introducing a new line of kit built rotorcraft… The turbine powered EH 1-01 light weight helicopter that combines high speed performance along with load lifting capabilities, designed and built on the well proven commercial helicopter models.
EH-1-01 Rotormouse prototype testing was started – April 8th 1993. The forerunner of the Mini Huey Cobra, the Rotormouse has the same attributes as it's larger counterpart. A new two – seat version will be in production soon after.
The EH 1-01 RotorMouse plans built helicopter gives more freedom to fly at a significantly reduced maintenance cost on reliable turbine power. The running gear is from the well proven Robinson R22 helicopter with the body being aircraft grade aluminum monocoque style (an aircraft or vehicle structure in which the chassis is integral with the body).
Don Hillberg's EH 1-01 Single Seat and EH 1-02 Tandem Seat Turbine Powered Helicopters
PROTOTYPE TESTING WAS STARTED APRIL 8, 1993
The forerunner of the Mini Huey Cobra helicopter, the RotorMouse has the same attributes as it's larger military counterpart. Drawing on the narrow profile and mechanical layout, the RotorMouse draws close comparison on its profile. Adequately powered with plenty in reserve for lifting purposes, this turbine helicopter is simple by design and extraordinary in performance!
N10TE Hillberg EH 1-01 RotorMouse Helicopter Initial Specifications
PTO
8216 RPM
Fuel
JP4
Oil
2 Qts 23699
Max Altitude
30,000 ft
Sprag Clutch
2200 RPM
TOT Max
735° F
TOT Average
620° F
Max Start Altitude
20,000 ft
Max Gross Weight
1300 lbs
Empty Weight
435 lbs
Main Rotor Speed
490 – 510 RPM
Main Rotor Area
3770 inches²
Main Rotor Span
240 inches
Tail Rotor Span
43 inches
Fuselage Length
231 inches
Fuselage Width
24 inches
Fuselage Height
89 inches
Seating
Single Seat – Pilot
Fuel Capacity
40 Gallons
N10TE Hillberg EH 1-01 (RotorMouse Helicopter)
Plans built single seat or dual tandem seat prototype helicopters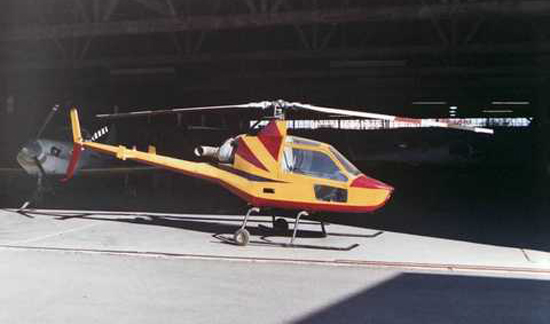 Both are of semi-monocoque construction from 2024-T3 aluminum sheet resting on steel cross tubes.
Powerplant is a Garrett Airesearch 33-55-C Turboshaft turbine engine rated for 145 continuous horsepower.
Prototype testing started on the EH 1-01 RotorMouse helicopter started in April 1993.
The dual prototype construction is expected to start shortly.
Don Hillberg can still be found on many of the rotorcraft forums and actively working with his helicopter designs. Helicopter plans and kits are available: contact Don for further details. Also, expect to outlay some money for this design, but then again, you get what you pay for! ….and this is money well spent.
VIDEO:

Don Hillberg's RotorMouse helicopter

Don's trip to Oshkosh by invitation of NKG. These TV excerpts are the only official footage of the 1995 EAA gathering known to exist, featuring the program host, narrator, EAA founder, the RotorMouse helicopter and Don.
VIDEO:

Old footage of Don Hillberg flying his RotorMouse helicopter
Helicopter Crash Testing – Part 1
SO CAN YOU TELL ME WHAT HAPPENED?
I can say that answer in three words. Vortex Ring State.
When the air going "down and out" gets going "up and in" with the tip vortex, the result is reduced lift.
We had tested the RotorMouse to 130 mph, 1700 fpm climb and were still expanding the limits. The flight continued, each one videoed for the record, the Jet Ranger chase helicopter was ready. I was ready; the RotorMouse helicopter was set to go.
With both helicopters side by side at idle. We spooled up and lifted vertical to 500 ft. (both sitting at zero air speed). We nosed over to 60 mph and started the cameras rolling.
After doing some laps I lowered the collective and parked in a hover over a field south of the airport, and like a dope put my tail in the wind. I saw the Jet Ranger helicopter to the east as I taxied to the centre of the field (remember tail to the wind), the RotorMouse settled, 15 feet high, 35 mph ground speed, zero air speed, classic settling with power.
I figured no sweat, I have a giant field under me, totally flat. A run on landing was started but wasn't finished. The right skid dug in after I set the RotorMouse down. The only clue from my view was the earth tilting to the left 5 – 7 – 10 degrees, collective was down, cyclic full left, throttle off, 15 – 25 degree, dynamic roll over!
No sound, no bumps, eyes open I saw blade, dirt, piece of blade, dirt clods, piece of blade, more dirt, less blade. The RotorMouse settled on its right side. The video? He missed!
So does anyone have a set of Rotordyne QH 50 blades?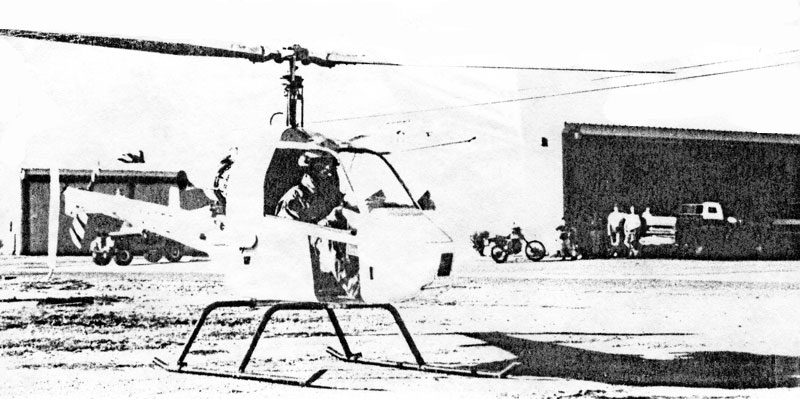 Vortex Ring State. Settling with Power, what is it?
As you know, when a lifting surface produces lift, the lower side has high pressure, the upper side has low pressure and at the tip of the wing the two meeting twisting into the distinctive shape that makes, for an airplane, a problem. But when the air stream is reduced (300 fpm decent or less, still air, low air speed).
The vortex of each blade add to each other and grow taking a portion of the air stream with it. As the vortex spins from high to low pressure so does the flow of air, and you know when air strikes a wing at a lower angle of attack it makes less lift.
The air with the vortex strike the rotorblades from above reducing lift, you have settling with power. (Note: it can happen in autorotation at the flair portion of the manoeuvre, if you yank on the cyclic too hard too late).
The signs when in settling are hard to feel, the controls get sloppy and feel like it takes more to get less done.
The rate of descent starts to increase and the helicopter flounders under power, you think someone has added 100 lbs to the chopper.
To get out of it? – Fly, forward or into the wind get some fresh air flowing through the system. Leave the vortices behind. Better yet, don't put your tail into the wind with no room to recover.
So remember, when settling is felt
1) fly out of area.
2) lower collective.
3) get fresh air into the system ie: nose into the wind.
Avoid slow and low flight with no known wind direction.
Remember that recovery will take altitude. Avoid collective in recovery, it will add to the vortex and you will only settle faster.
---
---
Helicopter Crash Testing – Part 2
This was not the only unintended flight/crash testing to take place with the RotorMouse helicopter. Don wrote me about his trip to Florida…
…As for my trip to Florida, it wasn't too bad. No sleep, 2500 miles flying (one way) – running out of fuel at 30 feet and ZERO airspeed calling for a hovering auto….vertical!

Cushioning the landing with collective, bending the skids, watching everything slow down and at less than 50% rotor RPM, when I least expected it, the wind got under the rotors and the RotorMouse rolled up on it's right skid, hesitated in a balance for a second – and then the blade tips touched the ground and she fell over on her right side.

Result; bent skids, destroyed main rotor blades, dent in nose of the helicopter…Ouch! I'm OK, but helicopter broke…
---
---
Don talks engines
Locating a turbine engine for your helicopter sounds easy enough, but they never seem to be around when you need one.
Early on (many years ago now), you could pick up these turbines for as little as $500 at auctions but over the years, people have become aware of their true value in re-purposing for small helicopters and fixed wing aircraft.
In fact they are so popular that they have now become standard equipment on the Helicycle Kit Helicopter and are offered as an option for the Mosquito Helicopter Kits.
T-62 Series Turbine: Shaft Horsepower Engines
ENGINE
SHP @ SEA LEVEL – 59° F
WEIGHT (lb)
T-62T-11
75
69.5
T-62T-2A1
95
73.1
T-62T-12
105
74.4
T-62T-27
150
84.5
T-62T-40
225
90
As for power plants, you can pick up "TRADE-A-PLANE" (Crossfied, Tennessee) and pick up a useable APU turbine engine for about $2,000 for a 100HP unit at 75lbs weight, or pay around $3,750 for 150HP at 125lbs weight. You can also shop around with the AeroTrader or other aviation publications. Most are military surplus, so if you know anyone in the armed forces mechanics division, maybe they can point you in the right direction.
---
HILLBERG HELICOPTERS FOUNTAIN VALLEY – CALIFORNIA – USA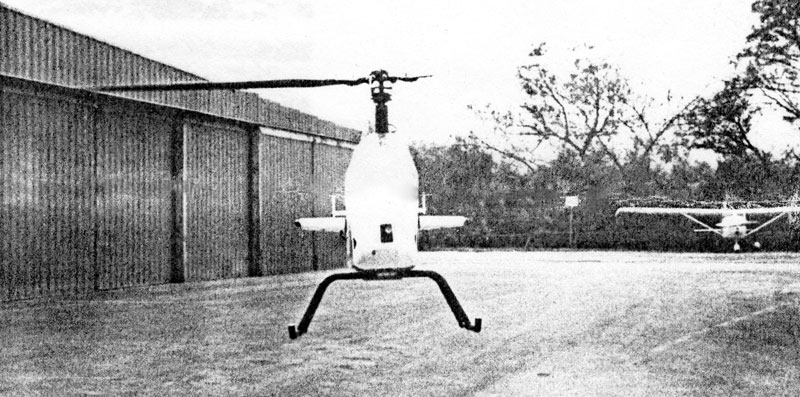 ROTORMOUSE EH 1-01 PROTOTYPE HELICOPTER
---
ROTORMOUSE HELICOPTER ENGINE SPECIFICATIONS
145 HP TURBO SHAFT AUXILIARY POWER UNIT (APU) FROM APACHE AH 64A HELICOPTER

8216 RPM @ PTO

58747 RPM @ HIGH SPEED SPOOL

FUEL BURN 9.9 GPH @ 100%

AUTO-GOVERNED ±2%

ENGINE WEIGHT 95 LBS COMPLETE
---
ROTORMOUSE HELICOPTER GENERAL SPECIFICATIONS
ALL ALUMINUM CONSTRUCTION – SKIN – BULKHEADS & KEEL

STAINLESS STEEL FIRE WALL & ENGINE DECK

CRASH RESISTANT FUEL CELL HOLDING 32.9 GAL USEABLE

R-22 TRANSMISSION – SWASHPLATE – TAIL ROTOR GEARBOX & SPRAG CLUTCH

MAIN ROTOR BLADES OFF QH-50 GYRODYNE DRONE HELICOPTER

CYCLIC STICK GRIP FROM NORTH AMERICAN F-86 SABRE

BASIC AIRCRAFT GRADE CONSTRUCTION RIVITS & BOLTS PRO-SEAL

FULL SERVICE ELECTRICAL SYSTEM
---
ROTORMOUSE HELICOPTER DIMENTIONS
LENGTH 231″

WIDTH 24″

HEIGHT 89″

SINGLE PILOT

640 LBS EMPTY WEIGHT

217 LBS FUEL LOAD

140 LBS PILOT WEIGHT

TOTAL BASIC OPPERATING WEIGHT 997 LBS
---
ROTORMOUSE HELICOPTER FLIGHT DATA
RATE OF CLIMB – BASIC WEIGHT @ 60 MPH = 4700 FPM

RATE OF CLIMB COLLECTIVE ONLY = 2700 FPM

SIDEWARD FLIGHT 45 MPH

CRUISE FLIGHT 130 MPH (2″ CYCLIC & 2″ COLLECTIVE REMAINING BEFORE STOPS)

AVERAGE TURBINE TEMP 620°C (735°c LIMIT)

VNE UNKOWN – STILL TESTING

MAIN ROTOR SPEED 510 RPM ± 20 RPM

ENGINE MAXIMUM ALTITUDE 30,000 FT

MAXIMUM ENGINE START ALTITUDE 20,000 FT

3 HOURS RANGE (WITH 20 MINUTES RESERVE) @ 130 MPH = 390 MILES

MAXIMUM GROSS WEIGHT 1370 LBS (DUE TO R-22 TRANSMISSION LIMITS)

REAL TIME CRASH TESTED – NO HARM TO THE PILOT
---
ROTORMOUSE HELICOPTER COSTS
SURPLUS TURBINE ENGINE $800

FUEL SYSTEM $850

MAIN ROTOR BLADES $300

ALUMINUM & STAINLESS AIRFRAME $600

DRIVE TRAIN (SALVAGED FROM 3 CRASHED R-22s)

MISCELLANEOUS COSTS $5450> (WIRES AND OTHER PARTS)

APPROXIMATE TOTAL ± $8000
---
OCTOBER 1994 PRICE LIST
NEW EH 1-01 ROTORMOUSE VIDEO INFO PACK $30

EH 1-01 PROTOTYPE BASIC BLUE PRINT $50

EH 1-01A ROTORMOUSE BLUE PRINT $350

EH 1-02 ROTORMOUSE BLUE PRINT $350

EH 1-01 A ROTORMOUSE KIT BASIC/ADVANCED $25,000/57,000

EH 1-02 ROTORMOUSE KIT BASIC/ADVANCED $37,000/62,000
---
EXEC 90 CONVERSION TO TURBINE POWER
ROTORWAY EXEC HELICOPTER TURBINE CONVERSION INFORMATION PACK $5

CONVERSION KIT BASIC…(ENGINE,GEARBOXES,CLUTCHES,ETC).$16,078 – CALL FOR ITEM COSTS BREAK DOWN

SOLAR T62 TURBINE ENGINES (ABOUT $8,000) ON REQUEST

TEST PILOT SERVICES – $20 PER HR STAND BY & $40 PER FLT HR

SPECIAL R&D SERVICES – ON REQUEST

EXTENDED SKY FUEL SYSTEMS – ON REQUEST
---
▣ ORDERS WILL BE PAID IN ADVANCE, OR IN 30% INSTALLMENTS
▣ ITEMS WILL NOT BE SHIPPED UNTIL ALL PARTS ARE PAID IN FULL
▣ (DUE TO THE HIGH COST OF PARTS – I WON'T ACCEPT PERSONAL CHECKS)
▣ NOTE: PRICES ARE SUBJECT TO CHANGE
▣ TURBINE CONVERSION FOR ROTORWAY EXEC 90 HELICOPTER REQUIRE SPRAG CLUTCH TO BE SENT IN FOR MODIFICATION – LABOR & MATERAL EXTRA – GEARBOX – CLUTCH – ENGINE ARE SENT AS A COMPLETE UNIT * REDUCES COSTS & HEADACHES
---
NOTE: THIS IS THE BASIC PRICE LIST REVISION AS OF OCT 1994
---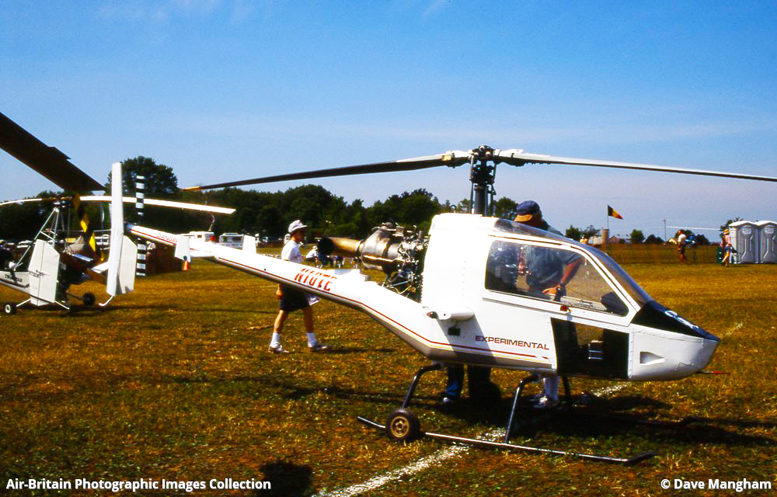 ---
DO NOT USE GMAIL OR YAHOO ACCOUNTS TO ORDER THESE PLANS! – 1. Gmail and Yahoo blocks our server, why? we do not know. 2. Gmail and Yahoo limits the size of the download, so we cannot send it manually! 3. Gmail and Yahoo blocks our email address or places it in your spam folder – so we have NO WAY of communicating with you or responding to your emails.
Summary
Reviewer
Review Date
Reviewed Item
Author Rating