Heliweb Forum – https://heliweb.forumcommunity.net/?t=53966710 posted by "bari18″
Turning through the Friuli I came across a kind of aeronautical museum full of war finds, also of a certain value of the two wars…. but, among all that part of history I see thrown this' pocket helicopter self-built by Bruno Cozzi….
The construction of the rotor assembly and the anti-torque rotor does not seem bad… The action taken to cool the radiator fluid by conveying it onto pipes along the tail beam connected to rubber sleeves, I do not know whether it is common on these projects.
Looking at it closely I doubt if he ever flew it, perhaps tried to the ground who knows' ?? … The fact remains that embarking on a project / design of this kind must be driven by a great passion and perhaps you'll fall for the charm of this machine…?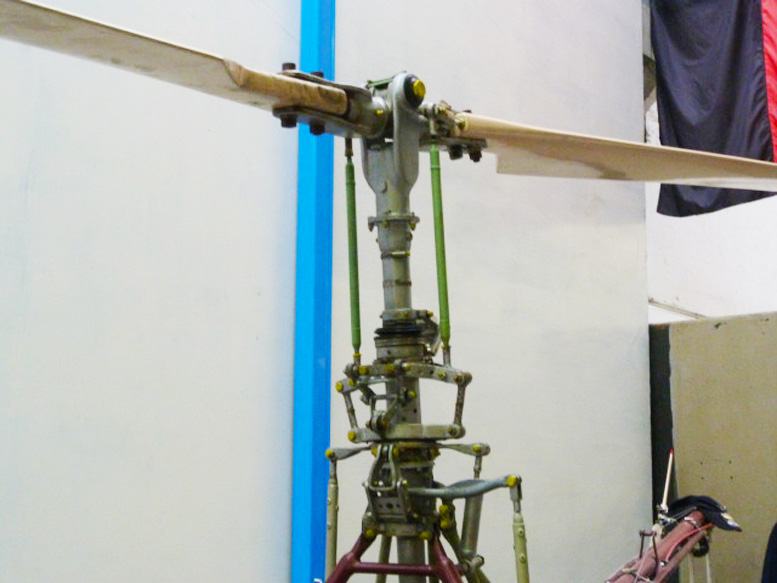 EDITOR: While this may look complicated, it is a very well made and designed swash plate control system. The collective is similar to the Rotorway Exec except uses a control rod instead of push-pull cables that have the potential to stretch and fail inside the sheathing.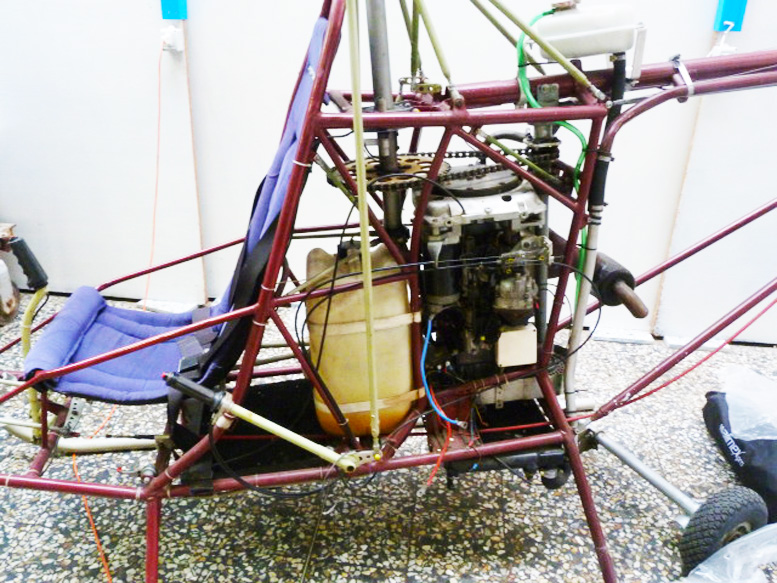 Looking very much like they borrowed some ideas from the AW95, there is a light but rigid airframe offering consistent alignment of drive system. The vertical mounted two stroke and chain drive are proven as a very reliable set-up for ultralight helicopters.
A purge tank and radiator are seen in the photo telling us this two stroke helicopter engine is water cooled. The fuel tank is mounted at the center of gravity keeping it well balanced thought its flight. From the image at the top of the page, I noticed the landing gear is very narrow, not great for ground stability!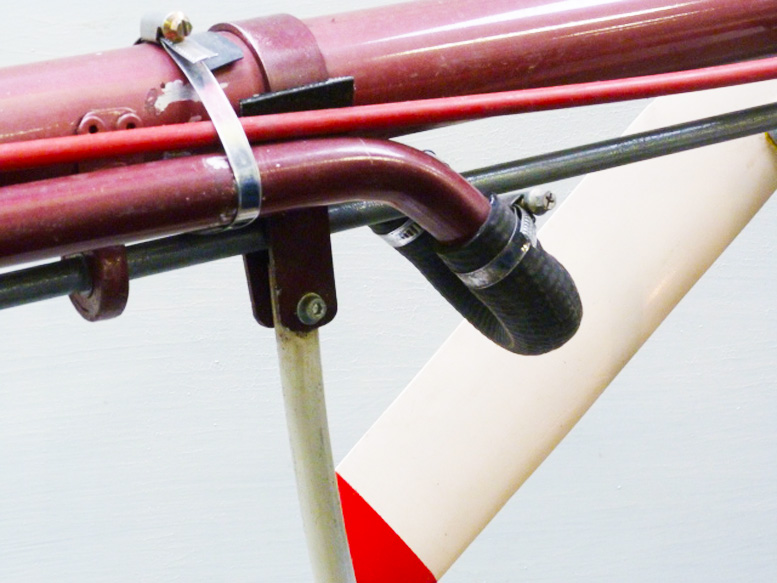 A very different and interesting design is the engine water cooling tube running back to the tail rotor, then looped back up the tail boom. This leads to speculation as to why? Maybe it offers increased cooling capacity, maybe it was a weight and balance thing? Either way – in my opinion, it just provides more places for failure to occur.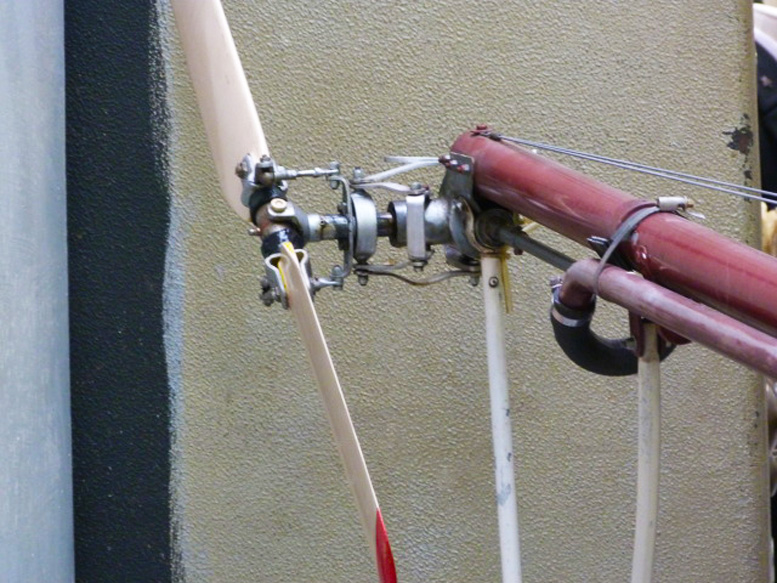 A typical right angle gearbox drives the tail rotor with a simple, light weight pitch change control and some sleek looking tail rotor blades appearing to be composite construction.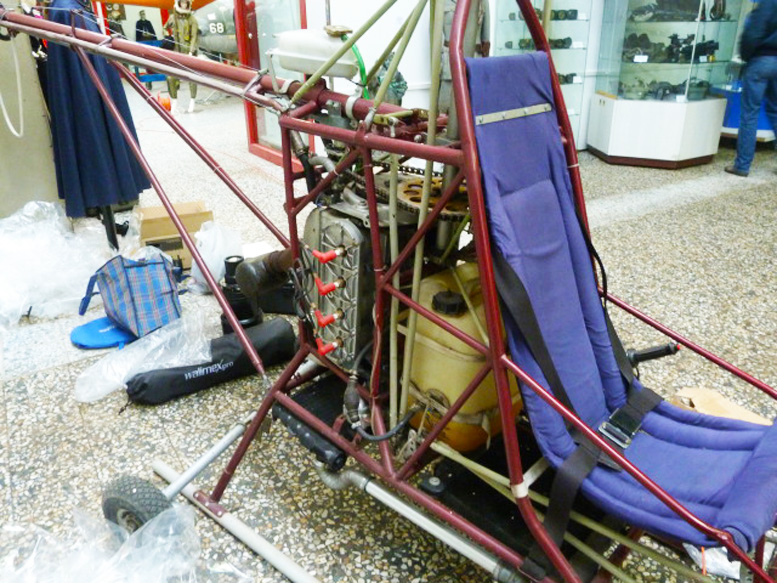 It doesn't get better than this – here we can identify the four cylinder two stroke engine as coming from a boat outboad (horsepower unknown). With a properly tuned exhaust, they can be incredibly smooth.
There is a second cooling radiator underneath the pilot seat. Control to the swash assembly is via push-pull control rods off-set to the side allowing for the fuel tank to be installed at the center of gravity.
The upper main rotor shaft is reminiscent of the Commuter / Safari kit helicopter. A nice solid welded steel airframe holds it all together.
---
More Italian AW95 Flying Fun!
Summary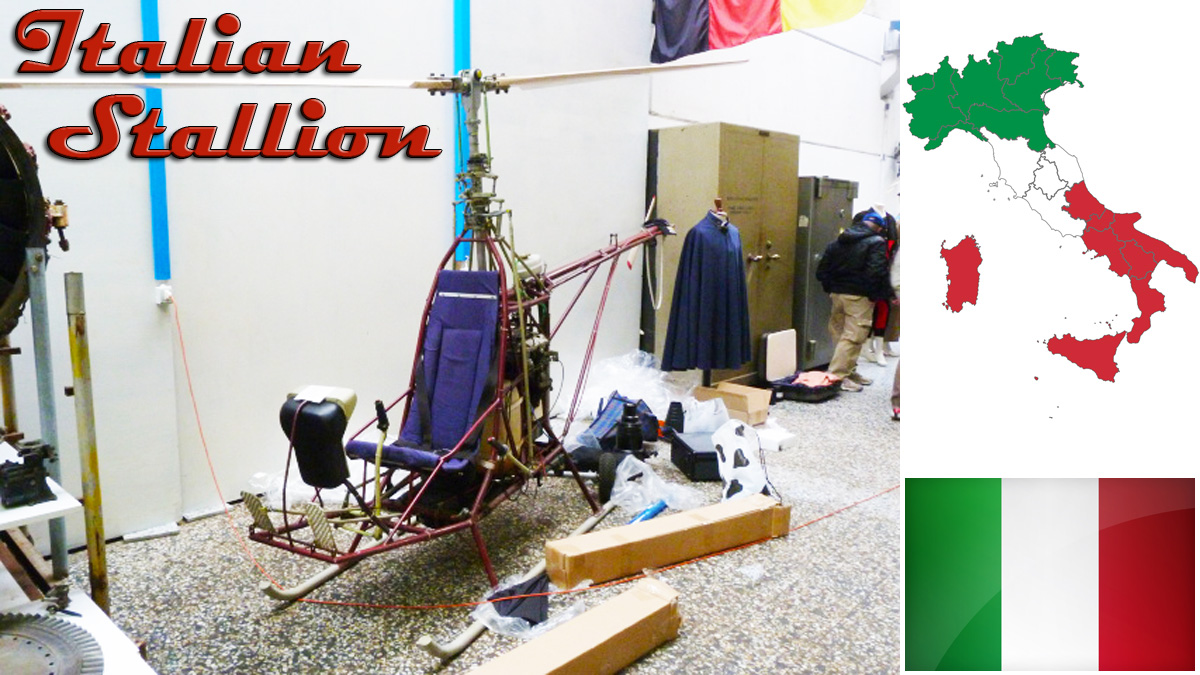 Article Name
Smart Italian Homemade Helicopter
Description
What seems to be a very nice improvement on the Adams Wilson homemade helicopter design. A nert neat looking single seat helicopter - DIY style.